China, US & France are Top 3 Markets for Renewable Energy: EY
China and US held the top 2 attractive markets' status for Renewable energy according to EY index while India drops its third position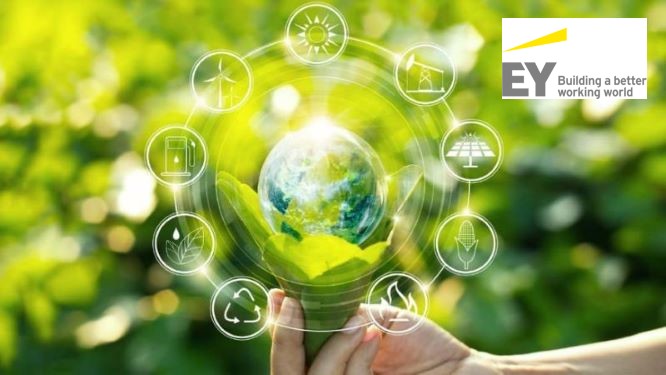 China and the US remained the most attractive markets for renewable energy in Ernst & Young's 53rd edition of the Renewable Energy Country Attractiveness Index (RECAI). The next spot was held by France which ranked third among the countries followed by India and Australia.
France jumped two positions from the previously held 5 position thanks to its updated wind capacity targets. It was mainly as a result of its new focus on floating offshore wind capacity and the doubling of its annual onshore wind capacity targets, EY said.
India saw a drop in the position and landed on the forth from a previous third position. Last year lackluster performance of the Renewable energy sector especially solar energy sector mired with policy issues like the Safeguard duty and Tariff ceilings has made solar developers quite uncomfortable. This was shown clearly in the lukewarm response to the tenders floated by the central agencies for solar, wind and hybrid RE systems.
On the positive note, other two Asian markets, South Korea and Vietnam, jumped up the index to 24th and 26th position, respectively, because of plans to add 4 GW and 475 MW of capacity. South Korea occupied the 31st spot in the 52nd RECAI issue, while Vietnam was previously not even included in the top 40 rankings. Norway and Finland also re-entered the ranking this year, arriving at 36th and 39th position, with the help of power purchase agreements (PPAs) for new renewables. For Norway this is a nine-step climb, while Finland moved up three positions.
Policy uncertainty pushed Mexico to 19th position from 13th previously, due to a canceled renewables auction and revisions to contracts from the state utility's tender for 7GW of wind and solar capacity, because of a change in Mexico's energy policy, have injected uncertainty into the market. Taiwan tanked to 33rd from 27th as "plans for a steep cut in Taiwan's FiT rates for offshore wind projects raised concerns around future profitability and resulted in PPAs being cancelled before the Government settled on a more modest 6% reduction", said EY.
EY confirms that renewables are entering a new phase of expansion without subsidies around the globe. "For the renewable energy market overall a future without government subsidy is one that will no longer be vulnerable to sudden shifts in policy, or to retroactive changes to promised tariffs. Instead, it will be one where market forces impose discipline, drive efficiencies and accelerate the cost reductions that have allowed the sector to stand on its own two feet," said RECAI Chief Editor Ben Warren.
(Visited 847 times, 1 visits today)