Southeast Asia's Largest Solar Project to come up by June 2019 in Vietnam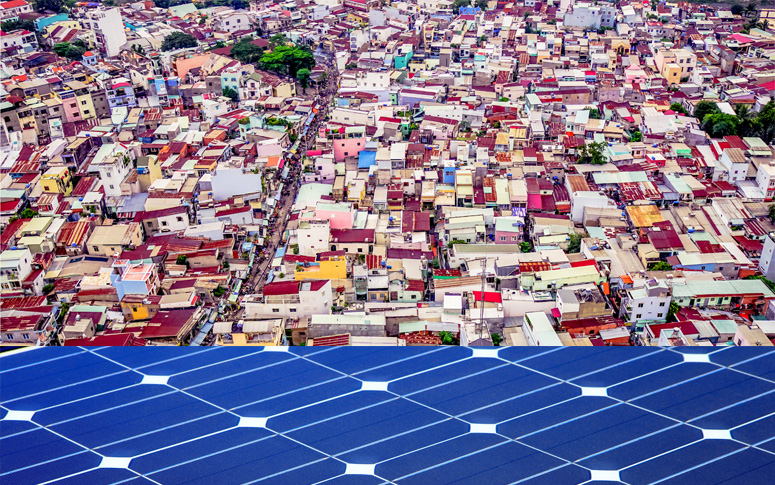 Thailand's B.Grimm power and Vietnam's Xuan Cau recently agreed to develop Southeast Asia's largest solar project. A 420 MW capacity solar plant in Tay Ninh, southwestern Vietnam.
The project is scheduled to be commissioned in June next year. The signing ceremony was witnessed by Thai Prime Minister General Prayut Chan-o-cha and Vietnamese Prime Minister Nguyen Xuan Phuc. The project would operate commercially and is expected to generate revenues by June 2019.
The total development cost is US$420 million (13.7 billion baht) and has a feed-in tariff of 9.35 cents per kilowatt-hour (unit). "The project got off to a good start and we are on track to meet the COD (commercial operation date) in June 2019," said Preeyanart Soontornwata, CEO of B Grimm Power Plc (BGRIM). The company is confident that this project will increase the contribution of renewable energy and international investment to 30 per cent of its total portfolio within five years, from its 6% share presently.
Xuan Cau Co Ltd, which was selected by B.Grimm to perform engineering, procurement and construction (EPC) for the project is one of the largest corporations in Vietnam, operating in a diverse range of businesses including real estate, trading and service, energy and infrastructure. It is currently working through the contractor selection process and discussing project financing with domestic and international financial institutions.
In February this year, B.Grimm secured a loan of US$235 million from the Asian Development Bank (ADB) to develop renewable energy projects in Southeast Asia, including utility-scale solar, wind, biomass, waste-to-energy, gas-fired power, energy storage and distributed generation across Cambodia, Indonesia, Laos, Myanmar, the Philippines, and Vietnam. This is one of the key investments the company has made in the region, with more such projects to be initiated in South Korea and Laos as soon as successful agreements and partners are identified. Ensuring a cleaner and more sustainable future for countries in the region,  one of the most tourism dependent and biologically diverse.
copyright:iamrenew.com
(Visited 72 times, 1 visits today)