Bonn Climate Talks: A Look at 5 Important Developments
The main chamber at UN climate headquarters in Bonn (Photo: UNFCCC)
Climate talks that resume on 18th June will continue till 27th this week in Bonn, Germany, with negotiators working to finalize the last contentious points of the rulebook for the Paris Agreement.
UN climate chief Patricia Espinosa said much had changed since the last climate meeting in Poland and that "we are now literally in a climate emergency". Speaking to reporters at the opening of the talks she said countries needed to show "technical work and leadership".
This is especially true as many climate protests have been brewing in many parts of the world, Climate-related disasters have since then seen an uptick with Cyclones like Fani, Vayu and many more displace, disrupt and ravage the livelihoods of thousands of people living near the sea.
On that note, let's look at important developments:
Qu Dongyu of China as the newly elected Director-General of FAO
Qu Dongyu, China's vice minister of Agriculture and Rural Affairs was elected as new Director-General of the United Nations Food and Agriculture Organization (FAO) on Sunday.
Qu, 56, was chosen during the ongoing 41st FAO Conference. The Chinese candidate received a large majority of 108 votes, winning over French Catherine Geslain-Laneelle, who received 71 votes, and Georgian Davit Kirvalidze, who got 12 votes. From the delegates of all FAO's 194 member states involved in the voting, a total of 191 votes were cast, and one abstention was registered.
Qu will officially take the post as new FAO chief starting from Aug. 1. He has become the first Chinese national to be elected as FAO Director-General. He will succeed Brazilian Jose Graziano Da Silva, who has served as the agency's top official for two consecutive four-year terms since being first elected in 2011.
According to the agency, FAO specific activities in China focus on five priorities, including strengthening capacity for quality and safety management of agricultural products, boosting capacity to respond to diseases, climate change and natural disasters, and promoting sustainable agro-ecological development.
South and South East Asia can power ahead with renewables: Report
South and South East Asia's growing economies can shift from their current carbon-intensive pathways to renewable energy to fuel economic growth, boost sustainable development and overcome energy poverty while avoiding life-threatening pollution and environmental degradation, according to a new report by the research institute Climate Analytics, released at the Bonn climate talks.
South and South East Asian nations are among the world's most vulnerable to climate change impacts, some of which are already being acutely felt at the current 1°C level of warming. Science shows that impacts will accelerate, become much worse and endanger lives and sustainable development even at 2oC warming unless all governments act to reduce emissions to keep within the Paris Agreement's 1.5°C limit.
More on this in the next article.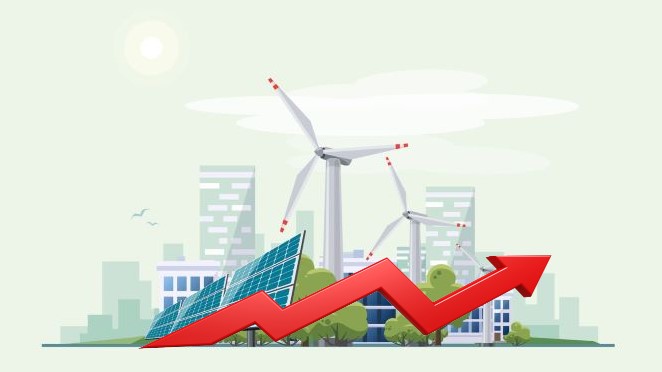 'Gentlemen's agreement' May Leave a Crucial 1.5C science report out of formal UN talks
After pressure from Saudi Arabia, a major report on 1.5C faces being dropped from formal negotiations in the science stream of UN climate talks.
The report, which provides evidence for what the world would look like under 1.5C of warming – the tougher target under the Paris Agreement demanded by vulnerable countries including small island states – has been hugely influential in shifting the narrative for urgent climate action.
Discussions came to an impasse in December last year when Saudi Arabia, the US, Kuwait and Russia – four big oil producers – refused to endorse the findings from the Intergovernmental Panel on Climate Change (IPCC).
That continued this week as climate talks resumed in Bonn, Germany, with countries deadlocked over how to use the report to inform their plans to fulfill the Paris Agreement. Saudi Arabia raised concerns the report could become a permanent item on the UN climate agenda.
Under what diplomats called a "gentlemen's agreement", which was struck before the Bonn meeting opened, negotiators agreed to work on a compromise. They also agreed to conclude discussions by Wednesday, regardless of whether they have reached firm conclusions.
Additionally, a submission by Belize, Bhutan and Costa Rica on behalf of the alliance of small island states, least developed countries and Latin American and Caribbean countries proposes further exchanges and workshops between scientists and negotiators to help countries strengthen their understanding of the 1.5C goal and ramp-up ambition.
Cop26 host
The presidency of next year's climate talk is due to be settled by the end of Bonn conference this week. The UK and Italy have long been tipped as the frontrunners and rivals to host the 2020 climate conference, a key moment for climate diplomacy. However, both the countries' Joint statement confirms reports that UK and Italy have reached a deal to 'collaborate' on delivering crunch 2020 climate summit.
Building on previous proposals, the UK offers to host the COP and Italy the pre-COP event. The UK and Italy have a proven track-record of working together to champion the need for urgent climate action globally and have both played a key role in shaping ambitious European Union commitments to meet the Paris Agreement.
The Italian Minister for the Environment, Land and Sea Protection, Sergio Costa, said, "This partnership between Italy and the UK sends a strong signal of determined and informed cooperation on climate change, which is a theme that requires a change of paradigm and which will dominate our agenda and that of future generations."
While the UK faces heightened political uncertainty over Brexit and a leadership contest to replace Theresa May as prime minister, Italy's populist coalition includes climate deniers and has been largely silent on the issue since forming a government last year.
Loss and damage
It is a critical moment for loss and damage, the strand of talks concerned with the impacts of climate change people cannot adapt to. The work plan for the next five years is due to be finalized in Chile in December.
Campaigners are demanding hard cash for poor communities losing lives, livelihoods, and homes to climate change – something rich countries have dragged their feet on. A technical paper by the UN climate secretariat reviews and assesses existing sources of financial support.
The discussion takes place against a background of climate-linked disasters and extreme weather events, such as cyclone Idai in Mozambique and heatwaves in India, hitting the world's most vulnerable.
(Visited 75 times, 1 visits today)