Country Profile: Saudi Arabia's hard to kick oil addiction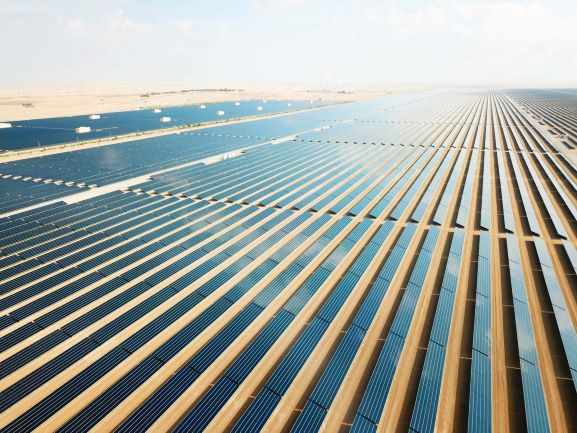 Covering Saudi Arabia in solar panels could generate power equivalent to its proven oil reserves in just two years.
Saudi Arabia doesn't just make 70% of its revenues from oil. It is also addicted to oil for its own energy needs, an addiction it tries to break regularly, and so far, has failed each time
Saudi Arabia, the oil giant with One-fifth of the world's known oil reserves with an estimated 260 billion barrels (41 km3) of oil, has made the most of its resource lottery, using it to cement its place as the center of the Islamic world too.  So much so, it has rarely thought small on anything, an approach it might be well advised to take to a more sustainable energy economy too.
The kingdom has fueled its economy from the enormous revenues from oil exports(up to 90% of its export earnings). The oil revenues (more than 80% of its budget) has pulled the weight of the behemoth whose GDP at Nominal basis stands at $708 billion and a whopping $1.796 trillion on purchasing power parity basis for the year 2017.
Oil guzzling and electricity
Saudi's till today get almost 60% of their electricity from burning Natural Gas. Another 40% by burning oil and a minuscule 0.1 % from Solar. Saudi Arabia has plans to increase its electricity generation capacity to 120 gigawatts by 2032 to meet the country's rapidly growing demand for electricity. Since Saudi Arabia does not import or export natural Gas, all its consumption must be met by Domestic production. Saudis burn up to 1 million barrels a day generating electricity. A frightfully wasteful way of doing it, justified only by the cheap extraction costs of its oil, at as low as $10 according to some experts.
Saudi Arabia's Electricity Consumption was reported at more than 288 million MWh in Dec 2017, which may seem small compared to China's Energy Consumption which stood at 6,363 Billion kWh in Dec 2017. But the per capita energy consumption of Saudi Arabia (9,658 kWh/ year) is more than double as compared to China(4,475 kWh/Year).
To make things worse, Saudi's Aramco has turned to US oilfield services giant Halliburton to assist in exploring and exploiting the Gulf country's shale gas potential through Fracking. Saudi Oil Minister Ali al-Naimi had estimated more than 600 trillion cubic feet (Tcf) of unconventional and shale gas in 2013.
Saudi Aramco Senior Vice-President of Upstream Mohammed al-Qahtani, in a release, said: "We believe Halliburton will work best with Saudi Aramco to help in our pursuit of unconventional gas to serve domestic needs, offset local crude burning, provide feedstock for chemical industry development and spur regional economic development in line with [Saudi] Vision 2030, the kingdom's national transformation programme."
Following the highs and lows of the Crude prices in the global market, Saudi's commitment with the Renewables see troughs and peaks tangentially. While all of the World is advocating the need of the hour to do more for the Climate Change, over the past 6 years Saudi Arabia has announced investments of more than $350 million to add renewables, but only on paper. Last year, Saudi government said that by 2023 it will generate 10 Percent of its energy from Solar and wind plants at a projected cost of $50 billion. But in reality, Saudi Arabia had installed only 50 megawatts of PV, Auctioned 300MW to ACWA Power out of 3.3 GW of PV. So far, the only tender to come out of the Office in 2018 has been for a $500 million, 400-megawatt wind farm.
In October this year, Saudi Arabia halted its gigantic plans of a $200 Billion Solar project which it had announced. The 200 GW plant was supposed to be the world's biggest and its hold-up, to the investors, was not a surprise. Softbank and the kingdom had both previously announced massive plans-those too have met the same fate. Soon after, in November,  in an effort to preserve a modicum of credibility, SoftBank and the Saudi Crown Prince said that they both are planning to develop a $1.2 Billion solar plant in the kingdom.
Elusive RE Plan
The Crown prince insists that the Renewable Energy initiative is still on, and he told Bloomberg that he expects 4 gigawatts of solar capacity by 2021, about 5 percent of the country's electrical output. "We have finalized the structure of the solar investment," the crown prince said. Construction will begin "somewhere around mid-2019."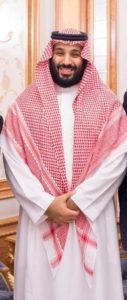 But even as the voices of climate change grow louder, oil prices have been volatile(off by 30%since October). Low prices shrink the space for Saudi Arabia to move faster on renewables, as funds get tied to the many welfare schemes the government runs.
"The economy's growing, the population's growing, you need more air conditioning, you need more desalination," says Roberto De Diego Arozamena, who retired in October as chief executive officer of Abdul Latif Jameel Energy, part of a Jeddah conglomerate that builds power and desalination plants. "I don't think they have a choice" in embracing renewables.
Using solar to produce a third of the country's electricity would free up some 300,000 barrels of oil per day, output that could fetch $8 billion annually if sold abroad. And without renewables, the kingdom could become a net oil importer by 2038, according to researchers at British research group Chatham House.
Going renewable makes business sense too, the kingdom bathes in sunlight, with fewer than 45 cloudy days per year on average. Blanketing the country's vast empty spaces with solar panels could theoretically generate power equivalent to the Saudis' proven oil reserves of 266 million barrels in just two years.
But time will tell whether Saudi's Sandcastles of Renewable power will actually materialize. We hope in the start-stop world of Saudi Solar–developers, investors and the royalty learn to take nothing for granted.
(Visited 187 times, 1 visits today)