Mumbai's BEST To Induct 80 Electric Buses This Year
The Brihanmumbai Electric Supply and Transport will be deploying 80 electric buses in its transport fleet after availing subsidy under FAME II scheme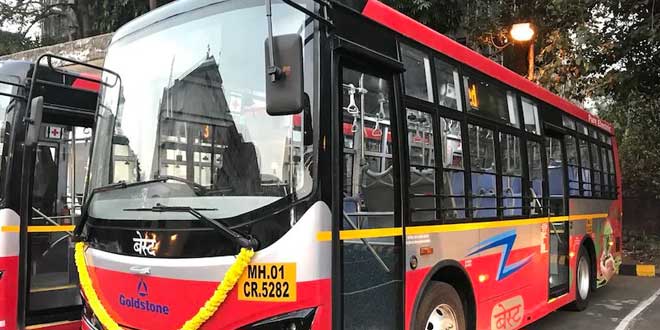 Electric Buses are BEST!
The Brihanmumbai Electric Supply and Transport (BEST) is set to take its green mobility up a notch. One of Mumbai's lifelines, BEST plans to deploy 80 more electric buses after successfully running 6 electric buses for about 1.5 years.
The estimated cost of the 80 buses will be around ₹90 crore. The BEST will get a subsidy of ₹54 crore under the faster adoption and manufacturing of hybrid and electric vehicles scheme or FAME II of the department of heavy industries. The remaining ₹36 crore will be funded via wet leasing the buses, wherein a contractor would be appointed to run these buses, and would provide the drivers for the vehicles.
Sunil Gulabrao Ganacharya, BEST committee member said," We are procuring 80 electric buses from a Chinese venture, BYD Goldstone for encouraging people to use electric vehicles for commuting, in a bid to reduce the rising vehicular pollution in the city."
These e-buses can cover 200 km in a single charge and can carry 31 passengers. BEST officials said the running cost of the electric buses is around ₹9 per km, much less than the running costs of CNG and diesel buses. These buses can be charged at four BEST depots and each of these depots has four fast chargers. The buses being procured by BEST take about 90 minutes to charge completely using a fast charger.
According to reports in February, Mumbai's PM10 levels, pollutants arising from dust pollution, increased by 64 percent over 10 years, making it the second metro city in India to have an increasing percentage of pollutants in the air. While Chennai stood first, Mumbai was followed by Delhi and Bengaluru. The Mumbai High court last week gave BEST the nod to procure 80 electric buses on wet lease.
The BEST's fleet has been steadily declining over the past few years and currently stands at 3,300 buses. The administration, in the 2019-2020 budget, had proposed to have a fleet of 4,050 buses by 2020 and wants to induct electric buses in place of old diesel carriers.
(Visited 654 times, 1 visits today)