Fresh hit to Bhadla from May 11 storm. Worrying Situation for Top Developers
The Bhadla Solar Park in Rajasthan, which saw some damage to installations in the recent storm on April 17, took yet another hit, this time with more damage, from a storm on May 11. That could mean some serious rethink for developers on their installation specifications.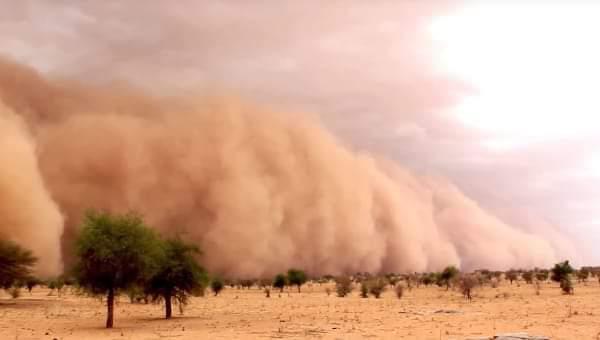 Blot on the Sun: Bhadla on May 11
When the April 17 storm hit Bhadla Solar Park in Rajasthan, one of the biggest and most celebrated solar parks of India, many people shrugged it off as a one-off, confident that the limited damage would be papered over, and lessons learnt.  Unfortunately, the industry just hasn't had the time to put those lessons to use.
A second storm that hit the area on May 11 has left behind a trail of damaged installations, and an embarrassed set of developers looking for respite.  Even as repair work had barely started on the earlier damage, the latest storm has cut a much wider trail of destruction, affecting equipment belonging to developers across the board present at Bhadla, from NTPC to Renew Power to Azure, Tata power, Hero Future Energies and more to be confirmed.
While wind speeds have not been as high as last time, the damage has been higher, perhaps due to the weakening caused by the first wave on April 17, so to say. Bhadla, which saw the lowest bids for solar power at Rs 2.44 per unit, might just be a good example of what cost pressure can lead to.  It should be very interesting to know if the damage was caused due to deficient workmanship or simply because of higher than rated wind speeds. The fact that the two storms hit the site within 25 days of each other certainly didn't allow for remedial steps, it seems.
With Odisha still reeling from the massive aftermath of Cyclone Fani, India's renewable industry needs to seriously consider if their assets can withstand extreme weather events, and with weather anomalies likely to become more frequent, possibly due to climate change, it certainly strengthens the case for better quality, only possible with better prices.
With the widespread damage caused, a census is still on at the site by various developers to put a number on the total damage caused. But don't count on a number making it public anytime soon, thanks to the multiple developers that have been impacted.
Workers at the site we managed to speak to simply confirm that the damage is higher than caused by the April 17 storm, at this stage.
(Visited 544 times, 1 visits today)