BSES Rajdhani and Shuttl join for Electric Transition as Latest EV100 Members
Through their EV100 membership, the two firms have pledged to switch their fleets to electric and install charging infrastructure where they have operations – accelerating the electric mobility transition in Delhi for starters.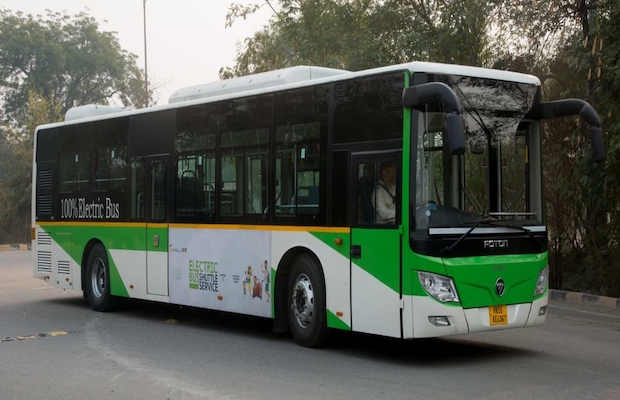 BSES Rajdhani Power Limited (BRPL) and app-based mobility company Shuttl have become the latest Indian companies to join The Climate Groups' EV 100 initiative. 
Shuttl operates nearly 30,000 rides daily to commuters in the Delhi-NCR region and Kolkata. As part of the EV100 initiative, the company will add 300 electric buses to their fleet by 2020 and install more than 50 charging points in prime locations to power their EVs on established routes.
Amit Singh, Founder, Shuttl India, said, "Shuttl is pioneering urban mobility space by offering ride-sharing in buses. Buses are the most efficient way to move people within cities – efficient with respect to emissions as well as surface area on the road. Shuttl has succeeded in moving people away from cars as it provides assured seats in AC buses and thereby reduces congestion & pollution in our cities.
"EVs are the future of mobility and Shuttl is keen to play a key role in the adoption of electric buses in India which will help further reduce emissions." 
BRPL, a joint venture between the Government of NCT and Reliance Infrastructure, distributes power to over 2.4 million customers in 21 districts in South and West Delhi. Through this initiative, the company will convert its entire service delivery fleet to electric by 2030. The utility company is also investing in testing models for its facilities to support stabilising the electricity grid for EV charging, as well as pilots for how to effectively integrate renewable electricity into its grid network.
Amal Sinha, CEO, BRPL said, "BRPL is committed towards green and sustainable initiatives that are beneficial both to our consumers, as well as the Indian public. Promoting E-Mobility and renewables are two main drivers to reach our climate action goals.  As part of this resolve, we have started inducting a fleet of electric cars and partnering with organizations to set-up a network of e­-charging stations for our consumers."
The electric mobility drive stems from the government's initiative. It has pledged to convert 30 percent of its road vehicles to electric by 2030. The Union cabinet chaired by Narendra Modi recently approved the implementation of a Faster Adoption and Manufacturing of Electric Vehicles in India Phase II scheme, for the promotion of electric mobility.
The scheme has a total outlay of Rs 10,000 crore up to the 2021-22 financial year. Its main objective is to encourage faster adoption of electric and hybrid vehicles by offering upfront incentives on their purchase and by establishing charging infrastructure.
(Visited 723 times, 1 visits today)