Vistara to Go Plastic Free Soon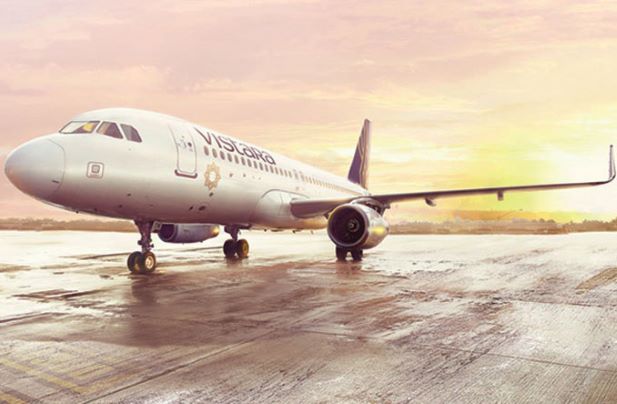 Flying without plastic soon
After the successful pilot on July 16 when Vistara served mineral water in paper cups as against the usual 200 ml plastic bottles, the airline now has plans to do more.
Vistara, the joint venture between Tata Sons Ltd and Singapore Airlines, has stopped the distribution of plastic bottles on one of the busiest air routes in India, the Delhi-Mumbai sector.
In a bid to reduce plastic garbage generated during flights, Vistara now plans to remove all individual-size 200 ml water bottle from its flights. The initiative has already been implemented on Delhi-Mumbai flights and will be extended to all flights across the network in a phased manner.
"This initiative was implemented on Delhi-Mumbai flights on July 16, and will be extended to all flights across the airline's network in phases over the coming weeks. Economy class customers, who were hitherto given water in small plastic bottles, will now be served mineral water in environment-friendly paper cups," the airline said in a statement.
Vistara also said that it has reduced single-use plastic usage and has a target of further reduction of 50 percent this year. This initiative is part of a string of measures undertaken by the airline to be eco-friendly. Vistara also switched to renewable and bio-degradable sources for its in-flight packaging.
In recent times, many airlines in the world have been experimenting with ways to reduce their environmental impact. The aviation industry has come under pressure to reduce their emissions and waste generation by many international agencies like IATA. In June this year, the chief technology officers of seven major aerospace manufacturers released a joint statement outlining how the firms are committed to sharing best practice to decarbonize the sector as it approaches its "third era" of electrification and digitalization.
Vistara airline reportedly is the only carrier in India to serve oxo-biodegradable cutlery and pouch to its economy class customers. "It has also replaced plastic casseroles with aluminium dishes in economy and china casseroles in premium economy, plastic straws and stirrers with paper or wooden ones, and disposable bowls in economy class with reusable ones," the airline added.
Australia's Qantas Airlines recently flew the world's first flight with zero plastic waste in May whereas Portuguese charter airline HiFly became the first private airline to perform a completely Single-Use Plastic-Free Flight in January this year.
Image Courtesy Vistara
(Visited 379 times, 1 visits today)