IATA wants Aviation Industry to Join in cutting emissions
The global aviation industry body pledged this week to halt the overall growth in aviation-related greenhouse gas emissions by 2020.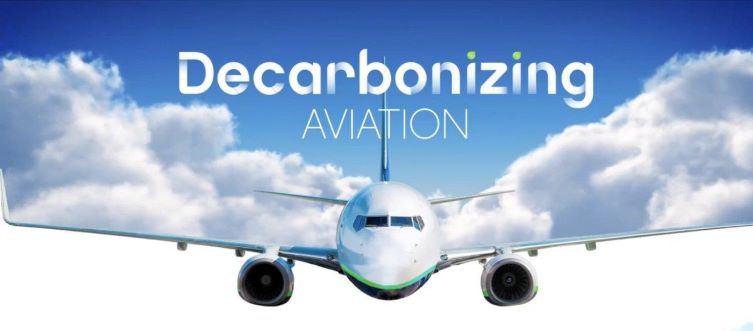 Easier said than done
The International Air Transport Association or IATA, which represents more than 90 percent of international air traffic businesses, announced a target to level off aviation-related emissions and reach "carbon-neutral growth" through the use of improved fuel efficiency, biofuels, and carbon offsets.
After achieving an annual emissions peak in 2020, the industry hopes to halve its total carbon emissions in the ensuing 30 years.
"Our industry has made significant commitments with concrete targets. The first is to improve fuel efficiency by 1.5 percent each year until 2020. But we recognize that improved fuel efficiency is not enough. Our emissions must stop growing," said Director General Giovanni Bisignani in a speech to 500 industry leaders at the IATA's general meeting in Kuala Lumpur. "Demand will continue to increase, but any expansion of our carbon footprint will be compensated."
Airlines have come under growing pressure to limit the greenhouse gas emissions that jet engines release into the upper atmosphere.
Faith Ward, Co-chair of the Transition Pathway Initiative on behalf of the Environment Agency Pension Fund, part of the Brunel Pension Partnership, said "Investors have a clear message to the aviation sector: When it comes to carbon performance they must be in it for the long haul. That means setting stretching emissions reduction targets to 2030 and beyond, and ending a reliance on offsetting."
Helena Viñes Fiestas, Deputy Global Head of Sustainability at BNP Paribas Asset Management, said "The aviation industry clearly has a range of actions it can take to respond to climate change – improved energy efficiency, biofuels, and offsetting amongst others. As investors, we need clarity about the contribution each of these will make – and, critically, how much they will cost – if the sector is to make its contribution to the goals of the Paris Agreement."
Yet technological options to reduce emissions are largely unproven or are several years from application, according to a new U.S. government report, casting doubt on whether the industry can indeed shrink its carbon footprint as long as flights continue to increase. Another study in UK found that the entire aviation industry has to step up and do better. No company had a clear plan to reduce emissions past 2025. Further, many companies that had adopted emissions reduction targets relied on carbon offsetting. But the International Energy Agency (IEA) has found that limiting warming to below two degrees is only possible if airlines actually reduce their own emissions. The research looks at airlines' carbon management practices and their emissions performance.
The Intergovernmental Panel on Climate Change –IPCC estimates that aviation accounts for about 3 percent of the warming caused by global greenhouse gas emissions.
Air traffic has continued to increase at about 5 percent annually between 2000 and 2007, leading to a 38 percent increase in overall passenger traffic.
The International Civil Aviation Organization, a United Nations-connected organization that sets flight standards, projected last week that global air traffic, measured in paying-passenger kilometers, will decline 4 percent in 2009 but grow at a rate of 3.3 percent in 2010 and 5.5 percent in 2011.
But the Chinese and Indian travelers are projected to fly in growing numbers in the next 10 years. China is spearheading the region's air travel boom and is set to overtake the US as the world's largest aviation market by 2030. The Civil Aviation Administration of China plans to build an additional 74 airports to make a total of 260 by 2020. As with China, India has experienced continued growth over the last 15 years, as the number of international arrivals reached the 8 million mark in 2015, according to the Forum's 2017 Travel and Tourism Competitiveness Report.
David Lee, director of the Centre for Air Transport and the Environment at Manchester Metropolitan University and a contributor to the 2007 IPCC report, announced last month a reassessment of international aviation's role in climate change. He estimates that aviation's contribution to atmospheric warming in 2005 was nearly 5 percent. Lee warned that the full impact of aviation on climate change is still uncertain. Although high-altitude emissions tend to have larger effects on the climate, the scientific community is struggling to measure accurately the magnitude of this effect.
Given the rapid increase in air traffic, the industry's 2020 target is "admirable, but I think that it's nonsense," Lee said. "It's not possible except by massive use of biofuels and almost relying completely on carbon credits."
Industry leaders remain confident that emissions can be slowed, or at least offset, despite the growing contribution of aviation to climate change. Bisignani said that the industry would shrink its carbon footprint – an estimated 666 million tons in 2008 – by 6.5 percent in 2009, a lower estimate than the previously projected 8 percent. The IATA predicts that the recession will contribute to 4.7 percent of the emissions reductions and that efficiency gains will account for the remaining 1.8 percent, he said.
(Visited 711 times, 1 visits today)