Softbank, Essel Group Join Hands To Develop 500 MW Rajasthan Solar Park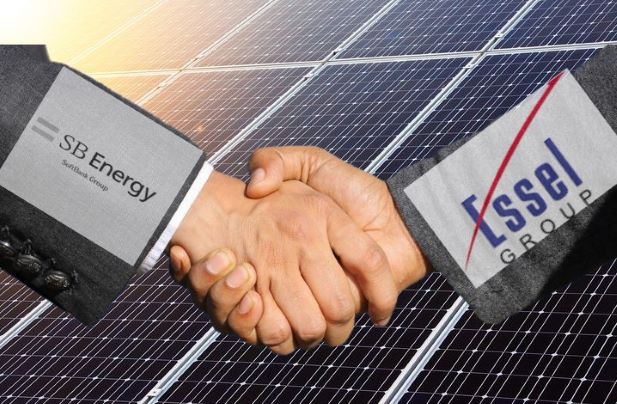 According to media reports, Softbank's renewable energy arm SB energy has signed up with Subhash Chandra led Essel group to jointly develop a 500MW solar park in Rajasthan.
SB Energy, a domestic arm of the Japanese investment giant Softbank Group, has signed up with the Essel group to jointly develop a 500-mw solar park in the country, according to sources. Interestingly, both the firms have a very large canvas when it comes to their plans for renewables. From Softbank's $100 billion plan to Essel's own plans to be present across EV's and energy.
For SB Energy, which has been a significant if not the biggest player in the renewables segment, the tie-up could be a key piece in an effort to find partners to share its vision for India. This will reduce the time taken to install the park from 12-15 months to just 6 months according to sources.
Softbank's  powerful chief,  Masayoshi Son,  was last in the news in October at a Delhi summit  when he promised to give free electricity to India once the 25 year power purchase agreements end.
Essel group has been in early stages to develop a solar park in Rajasthan with total capacity of 750 MW. On the other hand, in May SB energy had partnered with the now crippled infrastructure conglomerate IL&FS to develop over 20 GW solar capacity in the country by 2025. But hurdles in acquiring land, clearances and transmission facility saw that partnership fall.
SB Energy was scouting for domestic partners for executing upcoming solar power projects with a capacity of 1 GW.  SoftBank has announced an intention to invest USD 1 trillion by 2030 in the renewable energy sector in the country, and has been urging the Government to consider innovations like offering bulk of solar tenders to make that investment happen.
In India, SB Energy has been bullish and has already won bids for setting up 1400 MW of projects, including 300 MW in the Bhadla III Solar Park being developed by Saurya Urja Company of Rajasthan, a joint venture of IL&FS Energy and Rajasthan.
The Japanese group had earlier this year tied-up with China's GCL System Integration Technology in a 60:40 joint venture for an Indian solar power venture worth $930 million, that would work on loping photovoltaic technology used in solar panels.
The current lull which the solar sector has witnessed after Safeguard duty and GST, may bring other players to follow suit. Tender delays have become a norm after the government put ceiling caps on tariff rates, while strengthening dollars has made the procurement and manufacturing of solar panels expensive. So investment friendly policies may become one of the saviour for the developers and manufacturers who are already in PPAs with state governments for no less than 20 years.
As Saudi Arabia & SoftBank's scrap 200 GW Solar Project, Lessons for India
(Visited 468 times, 1 visits today)