A €45 billion Renewable Opportunity in France, as it Turns off Nuclear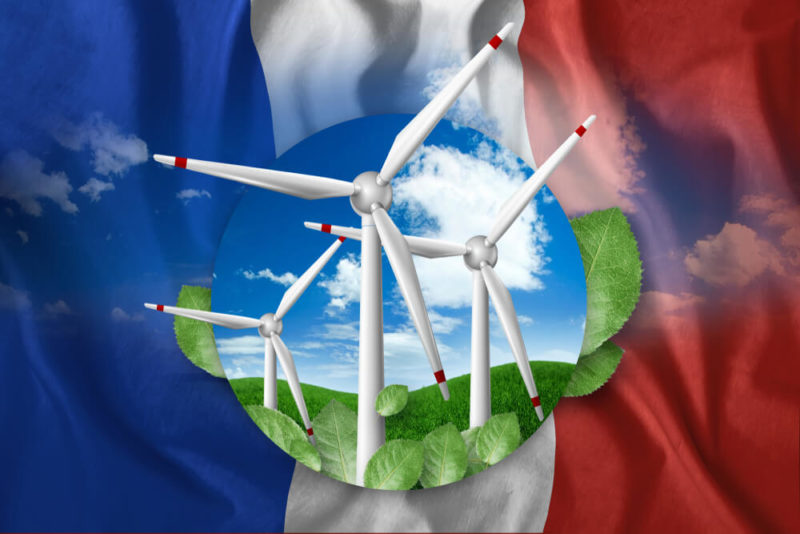 The French government is expected to show a draft plan on how to achieve nuclear generation reduction plans. After the parliament voted in favour of a bill to reduce nuclear generation capacity. This could present a €45 billion opportunity.
According to analysis on the French power market and policy by UK-based analyst firm Aurora Energy Research, the decision by France's Government to diversify its energy mix away from nuclear, will set the country's energy market on a route to unprecedented change and transformation, which they predict will unlock a €45 billion investment opportunity for the French renewable energy market. 
The French government will present its plan (Programmations Plurianuelles de l'Energie) to lower its dependency on nuclear energy from 75% to 50% by 2025, while at the same time meeting Paris Agreement compliant emission reductions targets. Meeting a 50% nuclear generation goal by 2035 will require a 70%, equivalent to 43GW increase in wind and solar capacity, to keep emissions in check. 
Weijie Mak, Aurora's Lead Associate on the French power market, said, "The French Government's ambitions to maintain current levels of carbon emissions and energy prices while reducing reliance on nuclear power will provide significant investment opportunities for companies investing in renewables. Direct government subsidies will unlock a €45bn renewables investment opportunity that will also see entry of subsidy-free solar and onshore wind assets by 2030."
Reportedly, reducing the country's emissions while replacing nuclear capacity with renewables will require an additional €10 billion in government subsidies upto 2030 to unlock the €45 billion investment. Earlier this month the French parliament voted to cut nuclear generation capacity over the coming years from 75% to 50%. The bill also included a goal to increase the share of renewable energies in the country's electricity generation to 23% by 2020 and 32% by 2030. Moreover, plans to reduce the country's 2012 levels of energy consumption by 20% by 2030 and halve it by 2050 were also agreed by the parliament. French lawmakers also voted to reduce greenhouse gas emissions by 40% compared to the 1990 level in 2030 and by 75% in 2050.
Security of supply concerns from the closure of nuclear and coal plants will be alleviated by the increase in interconnectors to neighbouring power markets, as well as storage projects. These will be more cost competitive than thermal technologies when the need for new-build generation capacity arises.
"France is currently at the forefront of decarbonisation efforts relative to its neighbours, boasting one of the lowest emission levels and prices in the power sector in the EU. This is set to change in the next decade as neighbouring countries continue to place greater emphasis on their climate change objectives. Aggressive decarbonisation efforts by GB, Spain and Germany in particular, could lower the market value for French domestic power by EUR5bn (or 15%) in 2030, through a combination of lower exports and wholesale prices," Mak added.
Despite only modest growth in power demand, the report predicts wholesale power prices will increase by 20% by 2030 due to rising gas and carbon prices. Additionally, the higher penetration of renewables will result in increasingly volatile prices, due to the inherent variability of renewables output. This helps the economics of storage projects such as large-scale batteries. Aurora suggested that at least 5GW of batteries will enter the French market by early 2030s.
For France, the shift away from the steadfast and dependable nuclear power might seem like a bad idea when considered against the cost of renewables like solar and wind, but to its credit, the country is doing it mainly due to pressure from its own citizens, who no longer want to carry the risk of nuclear disasters.
(Visited 451 times, 1 visits today)