Reinvest2018. Day 1 Highlights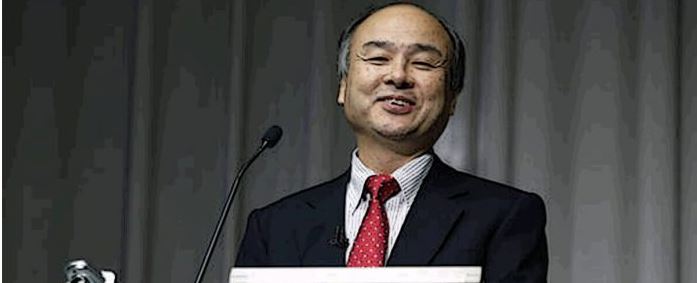 Free Power got everyone's attention on day 1
Masayoshi Son, The fellowship of small Hydro, the potential of offshore wind, Himachal's rise as a renewable hotspot, and of course, Sonam Wangchuk. Day 1 of the Reinvest Expo had all of that and more. Here are some quick highlights.
Star billing on day 1 of the Reinvest2018 was reserved for the investor who has changed the game of investment. Masayoshi  Son gave up the millions game a long time back. Now, he deals only in billions, preferably the tens, or even hundreds of them.
Son, who said that he decided to move big time into renewables after the 2011 Fukushima disaster in Japan, did not disappoint. Starting off with the 25 year period that is usually used for solar PPA's, Son said, ' what happens after 25 years?'  In his view, a solar plant could actually survive for 80 years. So after 25 years, it has life of another 55 years, a period during which he would be happy to give away the power for free. This was a pitch he made to both India and members of the International Solar Alliance." Softbank, Son's investment firm, was reported to have made an informal offer to the Indian government to invest as much as $100 billion into the Indian renewables sector, as long as a policy environment was created that could absorb the investment. He reiterated his vision to invest $1 trillion into the sector by 2030.
If Son gave us the really big picture view, Sonam Wangchuk, Magsaysay award winner and a crusader for education in Ladakh region, made his own unique pitch. ' I urge the Indian government to shift to daylight savings time in the summers to make the most of abundant natural sunlight and avoid artificial light", a theme that will find a lot of resonance in the whole Noth east and eastern India.  Wangchuk also spoke about the immense potential in the region, where the cold desert conditions are actually ideal for solar power generation. A point that has got the government working on a 25 GW plan for the region to make it a power supplier to the rest of the country.
Meanwhile, at the first assembly of the ISA, we had the members voting in Upendra Tripathy as the DG formally.
Beyond these three  outliers, we had industry notables, from Sumant Sinha of ReNew Power, to Sunil Jain of Hero Emerging Technologies, Sanjeev Agarwal of Amplus and a galaxy of other industry leaders holding forth, and sharing their insights on various panels.
With auctions driving down tariffs, technology has become very important. Advanced technology will provide an edge in this competitive environment & changing business models will impact the wind industry in a great way: @sumant_sinha, Chairman & CEO, @ReNew_Power pic.twitter.com/yG7syS799V

— RE-Invest India (@REInvestIndia) October 3, 2018
Thus, even as the small Hydropower panel lamented the lack of attention and support from the government, the Wind Energy panel remained gung ho on the future, on their belief that for the sector, it is an era of cooperation with solar, and technology led leadership now. Offshore wind, yet to make a mark in India, had its proponents too,  with high hopes for the period leading upto to 2030.  Biofuels, a sector that made it to the headlines thanks to the first commercial flight by Spicejet using biofuels, had its own corner of supporters, who believe the potential has been barely scratched, and much more needs to be done and will actually have to be done.
Financing occupied pride of place, as you can imagine at an event that is about investing in renewables, with states, right from UP, to Himachal making strng pitches to invest there. Special financing panels through the day explored various models and possibilities going forward.
Some strong arguments were made, right from the possible 'systemic' risk the country is taking by concentrating  almost all solar and wind auctions and activities under SECI and NTPC, for instance.
Or the risk of missing out on the manufacturing opportunity in Wind Energy, even as we chase competitiveness  in solar, where China has opened up a huge lead.  Prime Minister Modi's ISA as OPEC analogy drew admiration for the ambition it showed, even as the differences between the two setups are stark.
Strangely enough, the message that did come out for sure was not always good. For instance, it seems safe to say, that the noises we had started hearing in June, about India going for 225 GW instead of 175 GW, have been quitely buried. As the reality of delays and cancellations strikes, its clear that 175 GW is the number that is on the agenda again, and that too might be a stretch, although if we expand the period to 2025 from 2022, then great things might come to pass.
(Visited 78 times, 1 visits today)