London Introduces World's First Ultra Low Emission Zone
Going a step further from New York, UK's capital London has introduced World's first Ultra Low emission zone from Today to tackle emission pollution in the city.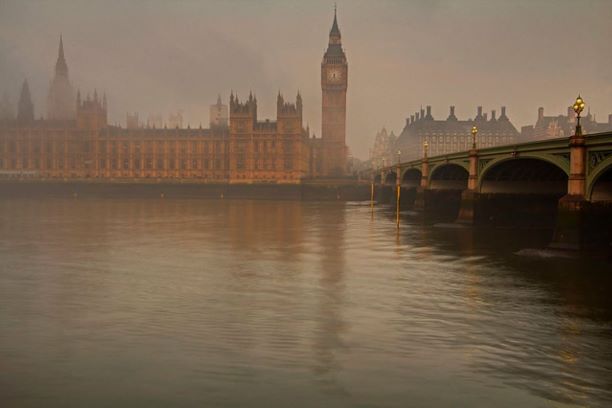 London has just introduced the world's first Ultra Low Emission Zone (ULEZ) starting this week. Vehicles which do not meet European emissions standards and enter the zone which will be subject to a £12.50, a charge which will apply 24 hours a day, for every day of the year.
With 9 million inhabitants, London has a big ambition when it comes to reducing emissions. Aligned with the Paris Agreement, London Mayor Sadiq Khan has set a bold target for the capital, to be zero net carbon by 2050.
To slash the city's toxic levels of air pollution further, the non-conforming vehicles will also have to pay the £11.50 congestion charge, which applies between 7am and 6pm on weekdays.
The vehicles which meet the European emissions standards will not be penalised but these are likely to be newer models. Transport for London (TfL) said the charge will be enforced "on the declared emissions of the vehicle rather than the age".
The news is especially welcomed after recent research showed the number of early deaths caused by air pollution is double previous estimates, according to research, meaning toxic air is killing more people than tobacco smoking. The scientists used new data to estimate that nearly 800,000 people die prematurely each year in Europe because of dirty air, and that each life is cut short by an average of more than two years. The health damage caused by air pollution in Europe is higher than the global average. In Germany, there were 154 early deaths per 100,000 people, with an average reduction of 2.4 years in life expectancy. In the UK, there were 98 deaths per 100,000 and a cut in lifespan of 1.5 years.
"Air pollution has the biggest impact on the poorest Londoners who own the fewest cars," Mr Khan, the mayor of London, described air pollution in the city as "a shameful health crisis, and an issue of social justice".
It is thought that the zone will cover around 40,000 cars a day, as well as 19,000 vans, 2,000 HGVs and 700 coaches. The ULEZ  will expand to an inner London area bounded by the North and South Circular roads from 25 October 2021.
If a driver fails to pay the charge within a fortnight, they will be fined £160. The fine will be halved if paid within two weeks of being issued. Drivers of heavier load vehicles, such as buses and lorries, which do not meet European standards face a £100 daily charge under the new rules.
However, some modes of transport, including black cabs, will be exempt from the charge. Residents in central London and drivers registered with a "disabled" or "disabled passenger vehicles" tax class will also be exempt from the charge until 2021 and 2025 respectively.
(Visited 488 times, 1 visits today)