Ola and Uber: Have they really made a difference?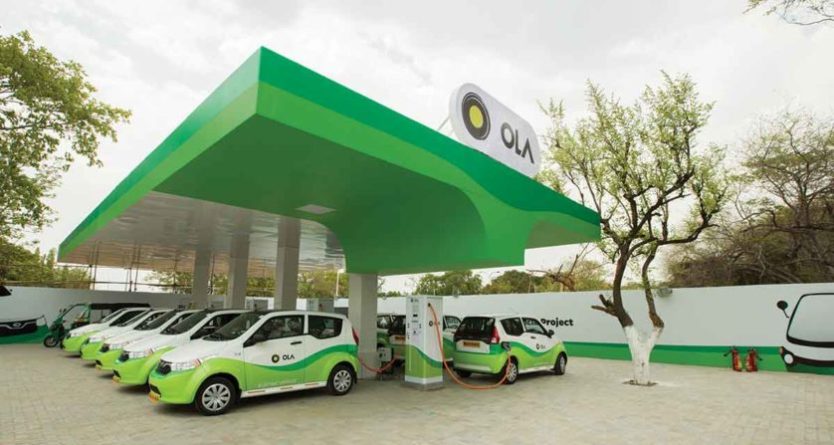 The power to hail a cab using a mobile app without even talking to a human has slowly but surely entrenched itself in the larger Indian cities today. The two cab aggregators responsible for making it possible, Ola and Uber,  provide the user with a platform on which with just a few clicks a trip can be arranged. Despite their failings and other issues one thing is certain, these apps have won over users with the sheer convenience they offer.
Both these firms have faced regulatory challenges, and keeping on the right side of government policies has been a stated objective. Keeping with that, both have initiated projects over the last year keeping in mind the ambitions of the government of an all-electric future. But have they really made a difference?
In May, 2017 Ola announced that they have launched a programme to build an electric mass mobility ecosystem in Nagpur, with cooperation from Mahindra. Bhavish Aggarwal, co-founder and CEO of OLA, told reporters "We believe that electric mobility in a multi-modal format, will be key towards realising our mission of building mobility for a billion Indians."
The company had invested close to $ 8 million (₹ 50 crores) towards EVs and charging infrastructure, starting with over 50 charging points over 4 strategic location across the city of Nagpur. But 10 months later, the program has failed to take off hitting one road block after another. Of the 50 planned charging points across the city only 22 have materialised of which 10 have been added in the last two months.
For its fleet of 200 expensive electric vehicles, a limited driving range and insufficient charging infrastructure have exposed the inexperienced approach implemented by the government and Ola. Drivers tired of long hours of delay at charging stations and a much expensive maintenance have either decided to return their taxis and switch to diesel, or are planning to do so.
Uber has entered into a similar deal with Mahindra & Mahindra to deploy electric vehicles (Mahindra e2o) on the California based cab aggregator's platform. They plan to introduce 200-300 vehicles in two cities primarily i.e. Delhi and Hyderabad by March, with a detailed timeline in place to lay down the infrastructure for seamless trips in the initial three months, the company stated.
Madhu Kannan, the chief business officer for Uber in India and emerging markets told reporters in Mumbai during the launch event.
"For how long this pilot will go on is difficult to predict… It will require adequate progress in engagement with our stakeholders before we plan to expand to other cities," Kannan said adding that Uber so far has no major roll-out targets for electric vehicles in India.
With one having tried and failed and its counterpart just starting to invest with an unsure outlook, the influence of these ride hailing companies in the nascent electric vehicle industry in India is currently only at the origin of a very steep slope.
But they are prepared to try and fail as they try to embrace this wave of Electric vehicle future planning by the government. Ola has a deal in place to deploy Jayern Neo, the electric Tata Nano rebadged by Jayern Automotive, through their app in Delhi. The company has also started rolling out the Ola bike feature into target markets led by Delhi NCR which feature a range of performance based electric scooters.
Published on: Mar 21, 2018                                                                                                                                                                                                                    
(Visited 402 times, 1 visits today)