Bangladesh's Polluted Waters: Rivers Dying Due to Dyeing
The backbone of the Bangladesh economy, it's textile industry while providing employment is also polluting the lifelines of the deltaic country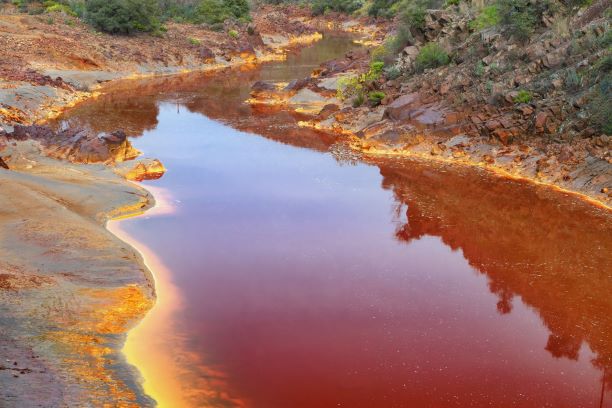 In Bangladesh's capital, Dhaka, the government has declared three rivers as "biologically dead" due to the effluent from surrounding garment factories. The Chilai River of the Gazipur district has become heavily polluted because of contamination from illegal structures, settlements and factories built on its banks. While others on the death throes are Buriganga Turag, Shitalakkhya, Balu and Bangshi with no dissolved oxygen left in its water. That is because the country has grown into a cheap clothing manufacturing hub of the world. But poor regulation of the industry is taking a toll on its rivers and the health of the poor who live nearby.
Bangladesh's textile and apparel industry represents over 83% of the country's total exports and more than 45% of employment, making it not only the largest contributor to the country's export earnings, but also the largest source of employment. It is projected that the annual ready-made garment (RMG) export value of the Bangladeshi textile industry will be about $50 billion per year by 2021 from a current $30 Billion approximately.
However, as the textile and apparel industry in Bangladesh continues to boom, the pollution caused by textile and apparel manufacturing also becomes increasingly serious.
Water pollution is currently the number one challenge faced by the fast-growing textile and apparel industry in Bangladesh. In 2021, textile industries in Bangladesh will produce about 2.91 million metric tons of fabrics. In relation to that in 2021, around 349 million m3 of wastewater will be produced using conventional dyeing practices.
According to the research from the Natural Resources Defences Council (NRDC), industrial pollution accounts for 60% of pollution in the Dhaka watershed, and the textile industry is the second largest contributor. Textile manufacturing in the country has a huge environmental impact, generating as much as 300 metric tons of wastewater per ton of fabric, with a host of harmful chemicals.
Another study conducted by the Partnership for Cleaner Textile (PaCT) shows that 719 washing, dyeing and finishing factories in Bangladesh discharge wastewater to rivers in its capital city, Dhaka. Despite being surrounded by four rivers, Dhaka's water supply to its 18 million residents is being threatened by the extremely high levels of pollution.
Wastewater contains toxic substances such as lead, mercury, and arsenic, among others. These are extremely harmful for the aquatic life and the health of the millions of people living along those rivers' banks. Groundwater is also being contaminated with seeping toxic substances, such as chemicals like cadmium and chromium and other elements such as mercury carried by industrial waste. Such contamination of both surface and groundwater is posing a serious health crisis for city dwellers. Serious diseases are on the rise. Gradually, the contamination reaches the sea and eventually spreads around the globe.
Regulation
The government categorizes textile dyeing industries as "Red industries" (most polluting) under the Bangladesh Environment Conservation Act, 1995 and the Environment Conservation Rules, 1997 and made Effluent Treatment Plants (ETPs) mandatory for the factories.
But the cost of applying for ETPs and running them run high which is why the majority of 5,000 export-oriented dyeing factories either don't have them or do not use them. The figures do not include a number of local and small dyeing factories catering the Bangladeshi markets.
Department of Environment (DoE) claims that they have issued ETP installation permission to 1,376 textile factories. According to Bangladesh Textile Mills Association, the country has around 450 spinning mills, 1,200 weaving mills and around 5,000 export-oriented dyeing factories.
Additionally, stringent conditions set by the DoE and delays in handing out clearance also discourage textile factory owners from setting up ETPs.
A Dhaka study of a Bangladesh University of Engineering and Technology team intended for policymakers, textile engineers, and environmentalist proposes that they should develop innovative technologies and policies for textile dyeing and effluent treatment, said a more scientific approach could reduce water usage by 23 percent. It further adds that strict monitoring of effluent treatment can help curb pollution in the country.
(Visited 10,923 times, 1 visits today)