9 New Members Join UN's BreatheLife Campaign Against Air Pollution
9 cities peppered across the world joined the UN campaign 'BreatheLife' committing action against air pollution on this world environment day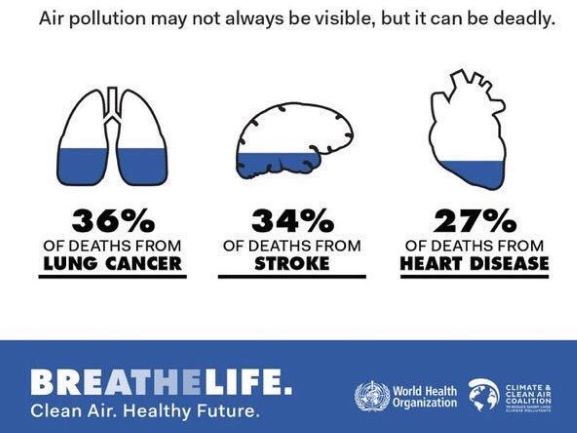 The cities-Bogota (Colombia), Lalitpur and Kathmandu (Nepal), Honduras, Bogor City (Indonesia), the Republic of Moldova, Monaco, Montevideo (Uruguay) and Mexico are the new entrant to the UN's BreatheLife movement. This brings the total tally to 63, representing 271.4 million citizens around the world.
The endorsement happened yesterday during the World Environment day whose theme to is #BeatAirPollution, drawing attention to a particularly huge environmental concern as nine out of ten people worldwide are exposed to levels of air pollutants that exceed World Health Organization-safe levels. The movement "welcomes the new governments and urges others to make commitments to improve their air quality".
The Cities
Nepal's ancient city Lalitpur plans to minimize road dust, increase reforestation and green spaces, invest in improving its public transport system, support air pollution monitoring, improve waste management systems and crack down on open burning—to improve air quality for its 284,000 citizens.
In Kathmandu, Nepal's capital and its largest city, the focus is to improve waste management practices, public transport systems and uptake, and greening urban spaces, among other measures.
The Republic of Moldova this year approved fuel quality standards for petrol and diesel that match those of the European Union, and has put a priority on adopting vehicle standards in 2019-2020.
While Bogor City in Indonesia, which homes more than one million citizens, has a clean air action plan that covers all key emission sources, laying the foundation for multi-sector improvements in overall urban air quality, and complementing the city's existing low-carbon development efforts.
Honduras, which has had an air quality plan since 2007, will continue to work with partners on strengthening air quality management, and focus on updating vehicle emissions regulations and the deployment of improved cookstoves.
The Colombian capital, Bogota, a city with 8 million citizens, municipal institutions are working together under a collaborative framework to involve local, regional and national administration to improve air quality. Bogota joins the national government of Colombia along with the Aburra Valley region, Caldas state, and the cities of Barranquilla and Santiago de Cali.
On the other hand, Mexico aims to abate air pollution and reduce the emissions of short-lived climate pollutants, mitigate climate change and protect public health.
Montevideo, the Uruguayan capital, will raise awareness in the city with BreatheLife Campaign.
Lastly, The Principality of Monaco aims to cut air pollution from heating sources, shipping and land transport, and waste, all part of bigger plans for energy and environmental transition in the country.
BreatheLife is a joint campaign led by the World Health Organization (WHO), United Nations Environment, World Bank and the Climate & Clean Air Coalition (CCAC) launched in 2016 against air pollution. The campaign combines public health and climate change expertise and helps in implementing solutions to air pollution in support of global development goals. Cities, regions and countries join and share technical support for solutions and learn from each other.
(Visited 1,179 times, 1 visits today)