This is How Jakarta Is Leaving Delhi's Company in Most Polluted Rankings
Indonesia's capital, in the news usually for its traffic snarls and air pollution, is set to offer a lesson for other developing economy cities. It's shifting its public bus network, the largest in the world, to electric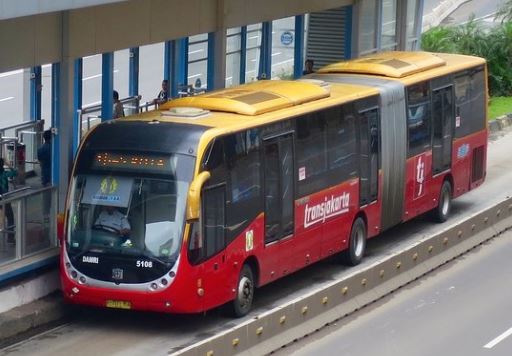 From Transportation to Pollution warrior
The Transjakarta Bus Rapid Transit System , which is the one planning the transition to going electric, also happens to be Asia's first (or oldest) BRT system, when it commenced  in 2004. With dedicated lanes and subsidized tickets, the 251 km long system carries an estimated 700,000 passengers every day. It has been hailed as a cheap and effective solution offering a very useful transportation solution to the city of 32 million.
Thus, with well over 200 million passenger rides annually, Jakarta's bus rapid transit system is the largest in the world. And it won't stop growing anytime soon, with the government under pressure t cover more areas and introduce new routes all the time, in an otherwise congested city. If you see a similarity with Delhi's own Metro network, which carries over 2.3 million passengers daily, its no surprise.
The move to shift to electric vehicles was long coming, to fight the next scourge of large Asian cities. Air pollution. Increasing numbers of vehicles, coal fired power and burning land for agricultural purposes have steadily driven down air quality in the city. On bad days, Jakarta can find itself top of list of the most polluted cities in the world. No prizes for guessing which city it competes with usually. Yes, New Delhi. With exactly the same issues.  Bert Fabian, Programme Officer in UN Environment's Air Quality and Mobility Unit, noted that Jakarta's experience of air pollution is not unique in the region. "Air pollution is impacting cities across Asia and the Pacific, with serious impacts on our health. The transition to electric mobility can have a dramatic effect in reducing pollutants and making cities healthier and more enjoyable places to live."
Air pollution causes some 7 million deaths every year, and 4 million of those occur in Asia and the Pacific. Electric mobility is one of 25 solutions that UN Environment and the Climate and Clean Air Coalition have identified as quick fixes for air pollution in the region. Effectively implementing these solutions could save millions of lives and see up to 1 billion people breathing clean air by 2030.
For planners in Delhi seeing similarities with Jakarta's problems, the big difference, the lack of an effective BRT system in the Indian capital should be a massive priority. One can only hope that they will not be waiting for results from Jakarta's experience to make their move. For the record, Delhi is set to get its first electric buses for public transport in early 2020, if the plans of its Arvind Kejriwal led state government move on schedule.
(Visited 592 times, 1 visits today)