Class 2019 of Global Young Leaders: WEF Welcomes 127 New Changemakers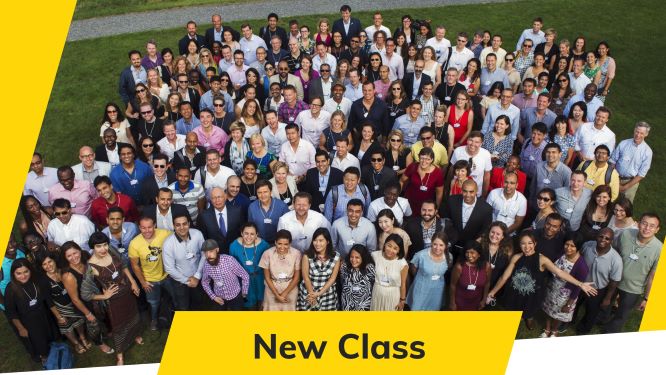 World Economic Forum or WEF welcomes 2019 Class of Young Global Leaders where 127 changemakers under 40, who the forum believes, has the grit, foresight and potential to improve the state of the world.
A cohort of 127 of the world's most promising social activists, business leaders, public servants, artists and technologists, all under the age of 40 and have been invited to join the World Economic Forum's community of Young Global Leaders (YGLs).
Founded in 2004 by Professor Klaus Schwab, the Global Youth Leadership Community is a multi-stakeholder community of outstanding youth leaders from across the world. Current members lead governments and Fortune 500 companies, hold Nobel Prizes and Academy Awards, and have become UN Goodwill Ambassadors and Social Entrepreneurs. The community aims to bring together individuals with different skills sets from a range of fields to shape an inclusive and sustainable future for the world.
These young world leaders are committed to contributing to the sustainable development of society. Notable alumni include Iyinoluwa Aboyeji, Chief Executive Officer, Flutterwave, Nigeria; Lewis Pugh, Founder, Lewis Pugh Foundation, South Africa; Jacinda Ardern, Prime Minister of New Zealand; Fatoumata Ba, Founder and Chief Executive Officer, Janngo, France; Amal Clooney, Barrister, Doughty Street Chambers, United Kingdom; Emmanuel Macron, President of France; Larry Page, Co-Founder and Chief Executive Officer, Google, USA; and Zhou Xun, Actor, People's Republic of China.
This year, many of the YGL nominees are from emerging economies and more than one-half of the new members are women. These include- 10 from Africa, 9 from China, 9 from ASEAN region and 12 from South Asia which includes 6 from India,4 from Bangladesh and one each from Pakistan and Sri Lanka.
This year's class includes the most decorated Olympian female swimmer of all time-Kirsty Coventry of Zimbabwe, the founder of the first app providing advice on contraception in Bangladesh-Ivy Huq Russell, the managing director of a leading supermarket chain looking to ban plastic packaging-Richard Walker, and a female scientist whose work is revolutionizing batteries.
"We look to these leaders to take forward the challenge of improving the state of the world. In offering opportunities and experiences to transform their understanding of the possibilities presented by the Fourth Industrial Revolution, we are investing in them to drive a future where we all can flourish," said Mariah Levin, Head of the Forum of Young Global Leaders at the World Economic Forum.
Members of the new class will join 117 other nominees from around the world and will take part in a five-year programme that will help them identify ways in which their ground-breaking work can advance new models of innovation and make a difference in their communities.
(Visited 981 times, 1 visits today)