The 13th Renewable Energy India Expo (REI) 2019 Kicks off Tomorrow: What to Expect
As the 13th REI Expo gets underway from September 18th, for the stakeholders in the renewables sector, it's an opportune time to look back and ahead to the future of the industry.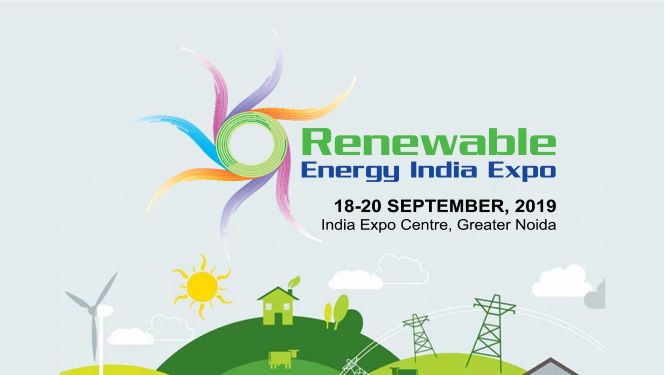 The REI Expo, in its small beginnings and now with its undisputed status as the premier industry event for the sector in India, has mirrored the ambitions, acceptance, growth, and the challenges of the sector very well.
With close to 800 exhibitors displaying their work and abilities, multiple forums and conferences that provide a platform to share ideas and learn, and of course, the giant networking opportunity it all provides, you cannot afford to stay away from this event.
More so when the government-backed Re-Invest 2019 has, somewhat predictably some would say, been postponed yet again.
As always, expect a massive Chinese presence at the REI Expo this year too, besides a significant European contingent, especially in the wind energy space.
The Chinese, of course, has grown massively to dominate the solar sector like a colossus with the top 10 in every segment, be it cells, modules, inverters or even trackers, dominated by firms from China.
India, which has been trying to manage a tricky balance between its desire to achieve its renewable energy targets at a low cost, while supporting domestic manufacturing too, has had mixed success.
While no one has any doubts anymore about the country's intent when it comes to renewables, many doubts have been raised in recent months about its ability to manage its somewhat conflicting ambitions.
The manufacturing issue has been a particularly vexing one for which no solution has worked so far even as piecemeal efforts have been made regularly. Perhaps therein lies a story in itself.
The big new hope – rooftop and industrial solar – has a big road ahead even as wind energy has to recover momentum yet again. Here's hoping the industry finds a way yet again as they meet to share solutions.
(Visited 335 times, 1 visits today)