Rajasthan Unveils Draft of Hybrid Wind-Solar Energy Policy, 2019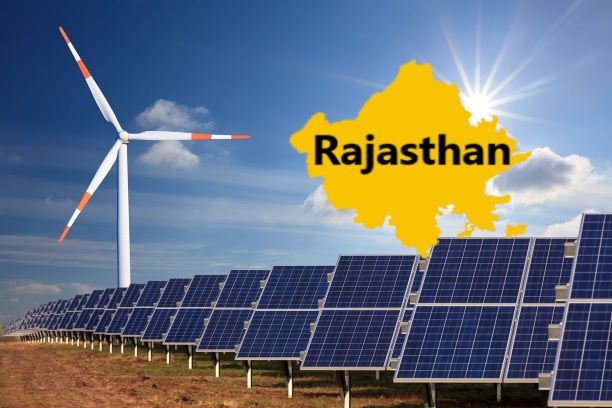 The Rajasthan government has released a draft of new hybrid policy titled, 'Rajasthan Wind and Wind-Solar Hybrid Policy, 2019'.
The largest state in the country, Rajasthan has come up with a draft of solar-wind hybrid policy that aims to achieve 2000 MW Wind Power capacity. The target is set for the fulfilment of Renewable Purchase Obligation (RPO) of State Discoms in respect of wind energy as determined by RERC up to 2023-24.
The National Institute of Wind Energy (NIWE) has assessed a Wind Power potential of 18770 MW in the Rajasthan.
The state will allow setting up of the projects that were already approved before 31.03.2016 (31st March 2016) by the State Level Empowered Committee under Wind Policy, 2012 for sale of power to Discoms of Rajasthan at the weighted average tariff determined through competitive bidding from the first lot of wind power project for fulfilment of Renewable Purchase Obligation (RPO) target.
Rajasthan state wants to promote Wind Power Projects with storage systems to reduce the variability of output of Wind Power into the grid and to ensure availability of firm power, therefore  5% of RPO target in MW including Solar/Wind-Solar Hybrid with Storage and will be in addition to the RPO target.
Other Highlights are:
For the already functioning wind energy projects, the state will promote Repowering of existing wind turbines of capacity below 1MW which have remained in operation for at least 10 years.
The allotment of land to the Wind Power Developers can be done as per the provisions of Rajasthan Land Revenue (Allotment of Land for setting up of Power plant based on Renewable Energy Sources) Rules, 2007 as amended from time to time.
For setting up of Wind Power Project, maximum allotable land to the Developer shall be 3 Hect. /MW. For the wind power projects with storage system, additional land will be allotted as per the rules of the Revenue Department, Govt of Rajasthan.
In the case of land allotment, submission of cash security deposit of Rs. 3 lac/ MW will be required. The state will also look into private lands for setting up wind projects.
However, No wind generation project can be set up if the land falls in the areas like National Parks and Sanctuaries, Area of Outstanding Natural Beauty (AONBs), Natural Heritage Site, sites of Archeological importance and sites of Special Scientific Interests and other important landscapes.
To read more about the draft of Rajasthan Hybrid policy, click here
(Visited 1,101 times, 2 visits today)