Red Flag for RPO: Odisha Looks at Other States for Wind Power
Faced with hurdles in developing wind energy plants, Odisha has turned to other states for sourcing unconventional energies to help meet its Renewable Power Obligation(RPO).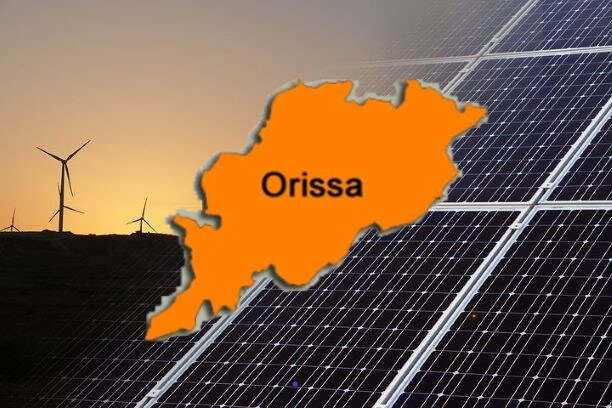 Contrary to the union ministry of New and renewable energy's estimates of 800MW of potential wind power, Odisha is nowhere close to developing its wind power plants any time soon. Faced with these hurdles in developing these plants, It has turned to other states for sourcing unconventional energies to help meet its renewable energy obligation(RPO).
Gridco has signed a power sale agreement (PSA) with PTC India Ltd to avail of 50 MW of wind power allocated through the Solar Energy Corporation of India (SECI) under the '1,000 MW ISTS Connected Wind Power Projects Scheme' of the Ministry of New and Renewable Energy (MNRE).
In 2017, Gridco has signed another PSA with SECI to avail 100MW of wind power under the Phase II of the ISTS connected wind power projects Scheme of MNRE. Out of the 50-Mw wind power in Phase-1, Gridco is already availing of 35 Mw since August last year.
The problems have arisen as none of the locations in Odisha have been deemed suitable for installing wind power projects, prompting the state to buy non-solar energy to fulfill its RPO.
On June 14 2018, the government had mandated that 21 percent of all power purchased by a power distribution company during 2021-22 will have to be generated from renewable sources. This is much higher than the 17 percent RPO mandated for 2018-19.
It means solar purchase obligation rose from 6.75 percent in 2018-19 to 10.50 percent in fiscal 2021-22. The non-solar purchase obligation will increase from 10.25 percent this fiscal to 10.50 percent in fiscal 2021-22. The RPOs specified for solar and non-solar power are supposed to be adhered to uniformly by all the States and Union Territories.
Presently, Gridco's renewable energy portfolio has a preponderance of solar power. After its maiden solar tenders in July last year, Gridco has signed a long-term power purchase agreement (PPA) spanning 25 years with Aditya Birla Renewables for the purchase of 75 Mw of solar power. The Aditya Birla Group company emerged as the lowest bidder at the solar auctions, quoting a tariff of Rs 2.79 per unit. Then again in August, Gridco inked a PSA with SECI to buy 300MW of solar power at Rs 2.72/kWh, the generic tariff for solar in Maharastra. This power will be fed to the state grid next year. Currently, Odisha is gearing up to invite bids for auctions of 550-Mw solar power.
(Visited 737 times, 1 visits today)