IRENA's Report Gives Positive Gender Perspective in Renewable Energy Sector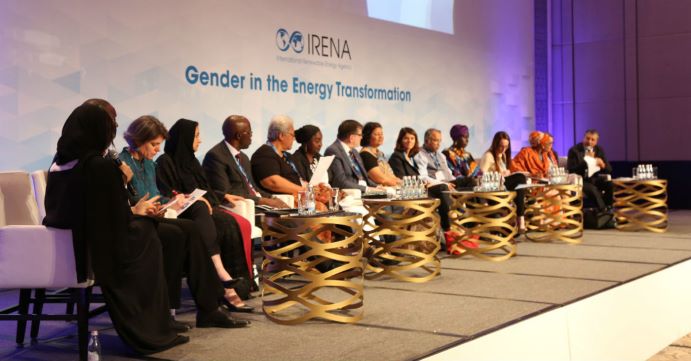 More women means more ideas
Women represent 32% of workers in renewables, this compares to 22% reported in traditional energy industries like oil and gas and over 48% in global labor force participation.
Adding another feather to the positives of the renewable energy Sector worldwide, the latest report by IRENA has good things to say about gender parity.
Renewable energy employs about 32% women, compared to 22% in the energy sector overall.
This report from the International Renewable Energy Agency (IRENA) examines the question of gender equity throughout sector. Building on a ground-breaking survey of employees, companies and institutions, it finds that much remains to be done to boost women's participation and allow their talents to be fully utilised.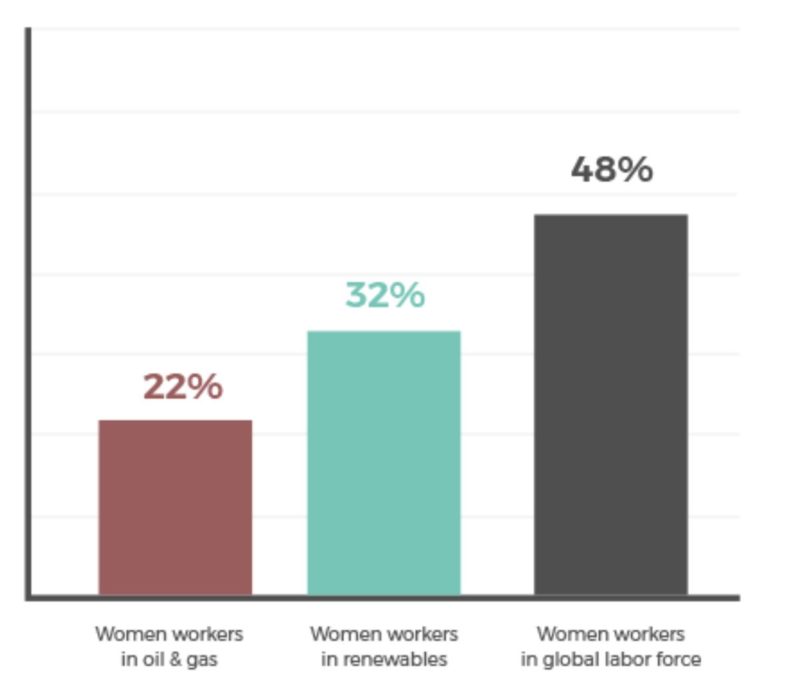 IRENA's report Renewable Energy: A Gender Perspective highlights significant opportunities for a greater gender balance in the global energy transformation. Based on responses from nearly 1500 participants in 144 countries, this new study is one of the largest surveys conducted on gender in renewable energy to date. It was presented to IRENA Members during a Special Evening Event at the 9th Assembly taking place in Abu Dhabi from 11-13 January 2019.
IRENA estimates that the number of jobs in renewables could increase from 10.3 million in 2017 to nearly 29 million in 2050. The ongoing global energy transition offers the chance to create new jobs and reshape all aspects of how energy is produced and distributed.
Renewables offer diverse opportunities along the value chain, requiring different skill sets. But these opportunities should be equally accessible, and the benefits equitably distributed, the report notes. Still, within renewables, women's participation in science, technology, engineering and mathematics (STEM) jobs is far lower than in administrative jobs.
Greater gender diversity brings substantial co-benefits, the survey finds. Mainstreaming gender perspectives, adopting gender-sensitive policies and tailoring training and skills development can help increase women's engagement and ensure that women's perspectives are fully articulated. Speaking at the Evening event, Gauri Singh from the Public Health & Family Welfare Department at the Renewable Energy Corporation in Madhya Pradesh agreed, calling on communities to empower woman. "We need clear and equal rules", added Gabriela Cuevas Barron, Senator from Mexico and President of the Inter-Parliamentary Union (IPU). "We have to set up an ecosystem that allows woman to combine the professional with family life."
(Visited 153 times, 1 visits today)