Tata Power Solar launches new Residential Rooftop Market, updated details
From ground mount Solar installations to Residential rooftops, Tata Power Solar introduces new service to provide Residential Rooftop Solar Solutions.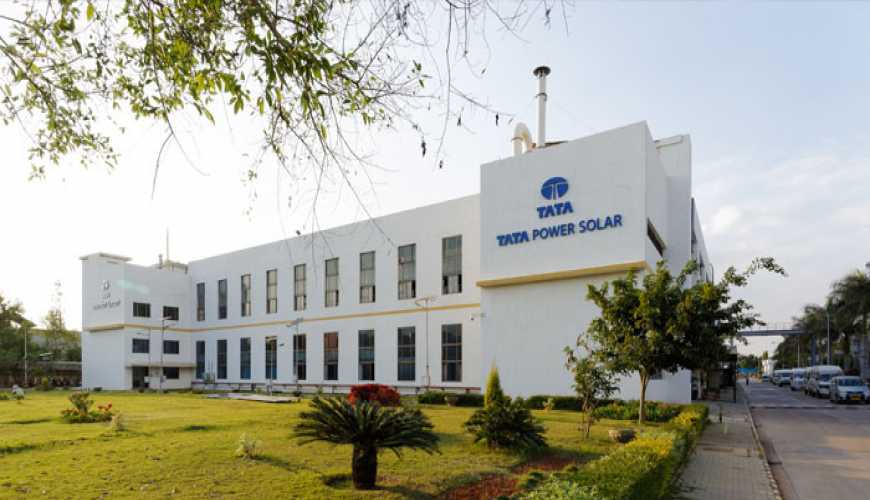 Tata Power Solar commissions rooftop solar solutions. source BTVI
Updated on 14/09/2018 at 1650 hrs
Targeting the emerging rooftop segment, especially residential houses,  Tata Power Solar has launched Residential Rooftop Solar Solutions. The service was formally inaugurated by Mr. Praveer Sinha, MD & CEO, Tata Power, and Mr. Ashish Khanna, President, Tata Power (Renewables). The inauguration was done at Vigyan Bavan in New Delhi, where the firm has set up a rooftop solar system. And today, the caravan moved to Mumbai.  As we understand it, the new launch basically marks a formal service that will target smaller installations, and faster set up.  Thanks to subsidy paperwork and more, typically solar rooftops can take upto 5 months to be installed, a process that should ordinarily never take more than a fortnite. We will hope to add more details on pricing, and the whole logic of the RS 50,000 'savings' that Tata Power has regularly spoke  off, as and when we can get a response from the firm.
With a basic cost of approximately between Rs 75,000 to Rs 85,000 per KW, depending on your location and other parameters, the the firm's sales team predicts actual production to be 4 units per day (conservatively) from each KW, adding up to 360 units per month for a typical 3 KW residential setup.  Those 360 units, at say an average price of Rs 6 per unit in a metro for a heavy user over 800 units per month, will lead to a savings of  just over Rs 25,000 in a year. Or payback on a 3KW system in 8-9 years actually. So we assume the 50,000 figure the firm is quoting is meant for a higher installation size of 5 KW or more.  In a reasonably good location with over 300 days of sunlight. The whole process of coordinating with your discom to ensure you are on grid, ie, all the power you produce and supply to the grid is set off against your consumption, will be supported by tata Power through their on ground partners in cities.
The whole process should take between 4-6 weeks according to the same sales team.
So should you opt for it? We believe the on-grid option is still worth a serious look, as it does not involve additional battery costs. The higher your consumption, the more sense it will make, as chances are that higher consumption pushes you to higher cost power slabs in typical Indian metros and cities. More importantly,it's one way to park your money productively, and contribute to the environment in your own small way.
In its statement, Tata Solar claims that with its dependable solutions, the rooftop will become a 'savings account'. With over 250 MW of rooftop projects behind it, the firm is among the oldest and largest players in the market today.
Previously, Tata Power Solar claims credit to the largest rooftop installation in India, the 12 MW RSSB- EES installation at Amritsar . The 820.8 KW  project at Cricket Club of India, Mumbai is claimed to be the world's largest rooftop installation atop a cricket stadium. Set up in a record period of 100 days,  the installation of the solar rooftop project will help generate over 1.12 million units of electricity per year which will lead to 25 per cent of savings in the power consumption cost and also curb the emission of over 840 tonnes of carbon dioxide annually.
Headquartered in Bangalore, Tata Power Solar operates in three distinct segments – cutting-edge manufacturing, EPC services and creating innovative solar products. In their statement the firm is working to provide access to energy especially in the remote, off-grid parts of India.
India has planned a target to achieve 40 GW of solar power from rooftop installations by 2022 out of the total solar target of 100 GW. However, data shows that by July 2018, a little over 2.2 GW of rooftop solar was put in place. Firms will increasingly look at innovative policy interventions from the government to meet the targeted numbers.
(Visited 822 times, 1 visits today)