CSE Launches Solar Energy Initiative for Schools in Shimla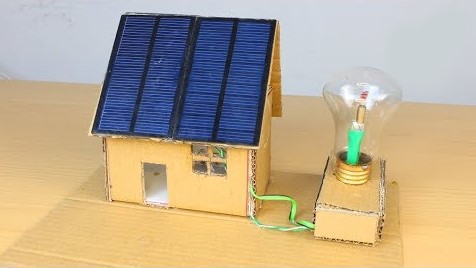 CSE has launched a special initiative in Shimla called Solar in Schools, to bring about a change in the way energy is consumed in schools
The Centre for Science and Environment (CSE), a New Delhi-based research and advocacy body, has launched a special initiative called Solar in Schools in Shimla in partnership with the Himachal Pradesh Council for Science, Technology and Environment (HIMCOSTE). The initiative was launched at a workshop to sensitize teachers about the use of renewable energy. 
According to Ranjita Menon, programme director of CSE's Environment Education Unit, "Solar in Schools would aim to bring about a change in the way energy is consumed in schools. More importantly, it would try to enhance the understanding of energy management amongst students and the need to transition to cleaner energy alternatives with lower environmental impacts." 
The initiative is being piloted through CSE's Green Schools Programme (GSP), which has been working closely with HIMCOSTE since 2012 to promote ecological literacy in schools. The Himachal Pradesh GSP-CM's Trophy instituted in 2016 recognizes schools that have brought about a change in their management and consumption of resources in their premises. 
"Schools depend on conventional sources to meet their energy requirements, but a shift to renewable energy will go a long way in providing both environmental and economic benefits," she added. Some schools that are part of the GSP network have adopted alternate sources of energy such as solar rooftop (SRT) systems or using bio-pellets in place of LPG, but these are few and far between. 
The GSP 2018 environmental audit of 1,700 schools revealed that only 13 percent of schools operate on solar energy. In Himachal Pradesh, of the 114 schools that participated in the GSP Audit 2018, only 16 claimed to have installed solar energy systems. Many of the schools were burning biomass or wood (mainly for cooking mid-day meals). 
CSE researchers say that Himachal Pradesh has huge solar potential, though estimations vary widely. The National Institute of Solar Energy (NISE) puts it at 34 GW, while IREDA has estimated the potential of about 53 GW. Decentralized generation from solar is more efficient and easy to access as in the hills, grid reliability is a constraint due to geographical, topographical and climate variability. Himachal Pradesh is also one of the 11 special category states that can claim 70 percent of the project cost as Central Financial Assistance under the National Solar Mission, making it viable for schools. 
Solar in Schools will be piloted first in Shimla and will be rolled out in phases. The participating schools will submit an energy audit of their schools to identify the sources of energy used.
In August, the  Himachal Pradesh Energy Development Agency (HIMURJA) has issued a tender, inviting bids from eligible parties for the deployment of solar PV power plants ranging from 1-3 kWp in 312 middle schools in the state under the Samagra Shiksha Abhiyan.
Published with permission from Saur Energy
(Visited 57 times, 1 visits today)
"An idea for a water related science project? Participate in the Stockholm Junior Water Prize-India, and it could open up the world for your ideas!" Visit to
sjwprize.com