This Unique School in Assam Takes Plastic Waste as Fees
A unique school in Assam has found a way to reduce plastic waste and educate underprivileged children for free, all at the same time
Assam's unusual school— Akshar that is situated in the pristine woods of Pamohi, where around 100 underprivileged students come daily is different from every other school in the country. The students just like normal schools attend classes but carry polythene bags full of plastic waste in their hand along with their school bags. The reason for carrying plastic waste is that the school authorities have made it a rule here that the children can access education for free and the only fee that will be collected from them will be segregated plastic waste from their home, on a daily basis. As a result of this practice, today the school has managed to collect more than 4,000 plastic bottles and some 700 plastic packets. Not just that, the school children have also made a beautiful structure inside the school premises, all made with plastic.
The school curriculum includes an array of vocational courses such as recycling, upcycling, singing, dancing, solar paneling, embroidery, to name a few. Three times a day, in a week, students are also introduced to environmental studies for an hour, where all these students help in managing plastic waste all by themselves thereby understanding the many harmful effects of plastic and waste.
The authorities have asked the students to get segregated plastic to school – bottles and wrappers. Then the plastic collected is further converted into simple eco-bricks, which are basically plastic bottles filled with different kinds of plastic wrappers. Thrice a week, students make eco-bricks and for making one eco-brick, school authorities give them Rs. 17 that is deposited in their school bank, which these children can further use for their future needs.
"This model was introduced by us for a few simple reasons – First, it will not only make children aware of the importance of waste segregation but will also pass on a few lessons to their parents. Secondly, by converting waste into something useful, these children will know the importance of recycling and upcycling. Moreover, the money given to them for making these bricks will help them in the future, as a result, they will always stay motivated about bringing the green change," Priyongfu Bor Thakhur, Vice Principal of the school said.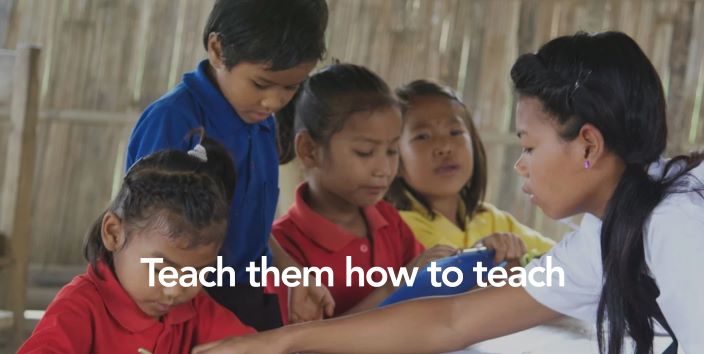 For now, the school has 1000 eco-bricks, out of which 500 have been used to make a beautification structure in the school premises, and another half the authorities have saved with an aim to construct toilets.
Apart from collecting plastic waste from home, these students on a weekly basis, go and collect plastic waste from the nearby community or restaurants as well. The students are also a part of various awareness campaigns within their society so that more people can understand the importance of their work and contribute in some or the other way.
The concept of the school was started by Mazin Mukhtar from new york and Parmita Sharma, a Social Worker.
The model in which the school is running is with a target to transform 100 different government schools in India in five years time. The school helps trains and employs older students or society people as teachers for younger students, thereby helping both of them earn something.
Picture courtesy: Akshar Foundation
(Visited 549 times, 1 visits today)