These 10 Inventions of 2020 Stand Out For Their Green Credentials
TIME magazine's top 100 inventions of 2020 is out. Yash Singh, a Student at Birla Vidya Niketan, New Delhi, picked out the top 10 greenest ones.
10) Nvidia GeForce Now:
With the disaster that was Google Stadia, it seemed as if cloud streaming your favourite video games was out of reach for most. However, Nvidia's GeForce Now looks to rectify that. For free, you can get 720p60fps game streaming for 1 hour sessions or pay about 5 dollars a month to get priority access and extended session lengths with support for 1080p60fps with ray tracing. If Nvidia manages to roll out this service to all countries effectively, casual gamers may not need to splurge on expensive pc components and contribute to e-waste.
9) The Yakima CBX Solar
The Yamika CBX Solar is a $1299 solar cargo box equipped with durable Sunflare solar panels which can charge your devices through the included 2 USB ports or power your campsite throughout an overnight trip WITHOUT draining your car battery."We were seeing people add solar panels to their cargo boxes, and wanted one that looked a little more polished," says Evan Hampton, Yakima's senior category manager. "It gives you a way to power your Bluetooth speaker at a trailhead before or after a hike or après-ski at the parking lot of a resort." With 16 cubic feet or about 28 litres of storage, the  Yakima CBX Solar can hold your skis, snowboards or other items you can never squeeze into the car trunk.
8) ZeroAvia
In 2019, passenger airlines emitted a record 915 million tons of CO² into the atmosphere. However, this may change very soon. ZeroAvia's zero-emission hydrogen-electric power train substitutes hydrogen fuel cells and electric motors for conventional fossil-fuel-­powered engines. The tech was recently tested on a flight north of London, in which a small Piper M-Class six-seater took to the air. It has been predicted by the Founder and CEO Val Miftakhov, a pilot and a veteran in the sustainable-­transportation industry, that the tech will be able to power a 20-seat aircraft with a range of 500 miles within three years and a 100-passenger jet within 10. All in all, the implications of this technology are amazing.
7) The CasusGrill
While disposable grills may be fun for BBQs or small parties on the fly, they wreak havoc on the environment, taking centuries to naturally degrade. The cardboard, bamboo and lava-stone CasusGrilll, on the other hand, is fully biodegradable. The single-use grill is the brainchild of Carsten Nygaard Brogger, who created the device and perfected its unusual flame-free bamboo charcoal in his Copenhagen kitchen. Light four corners of the briquette grid and the coals will smolder, ashing over within minutes and hitting 600°F without a blaze. The best part? It costs just $20.
6) Solar Foods Solein
Feeding the Earth's growing population accounts for about 70% of water use and 24% of greenhouse gas emissions. Finland's Solar Foods says it has found a way to make food far more sustainable. Its "Solein" protein is produced by feeding microbes submerged in liquid with small bubbles of hydrogen and carbon dioxide that are extracted from air using renewable energy. The fermented mixture is then dried to produce a neutral-tasting protein powder that can be flavoured and added to meals to provide nutrition with a tiny carbon footprint.
5)Solar Water Solutions Adaptive Nozzle Valve System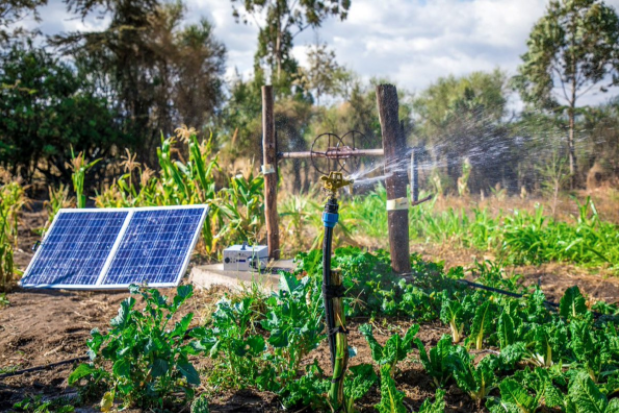 With 700 million people lacking access to safe water globally, it may seem attractive to build water purifiers everywhere. However, purification plants are not only costly but are also environmentally destructive, with many filtration systems fueled by emission-spewing diesel generators. Solar Water Solutions has created the Adaptive Nozzle Valve System (ANVS), a technology that purifies water by leveraging the sun's renewable energy. It's now generating clean water for up to 10,000 people every day in off-the-grid communities in Kenya, Namibia, and Indonesia, among other countries.
4)Impossible Pork
With pork being the most consumed animal protein in the world, problems caused by the source's nesting habits are bound to arise.Impossible foods, which wowed the world with its rendition of a burger in 2015, aims to tackle these issues with a plant-based pork substitute, Impossible Pork. Previewed at CES 2020, Impossible Pork is made from soy and said to taste uncannily like the real deal.
3)The FarmWise Titan FT-35
The FarmWise Titan FT-35 is a driverless tractor that uses machine learning, AI and computer vision, rather than herbicides, to eradicate weeds from farmers' fields. Traveling along a conventional tractor's path, the machine identifies both the planted crop—broccoli, lettuce, cauliflower and, soon, tomatoes—and the weeds disturbing its growth. In an instant, it reaches for the weed within 1 cm of precision and pulls it.
2) Heliogen HelioHeat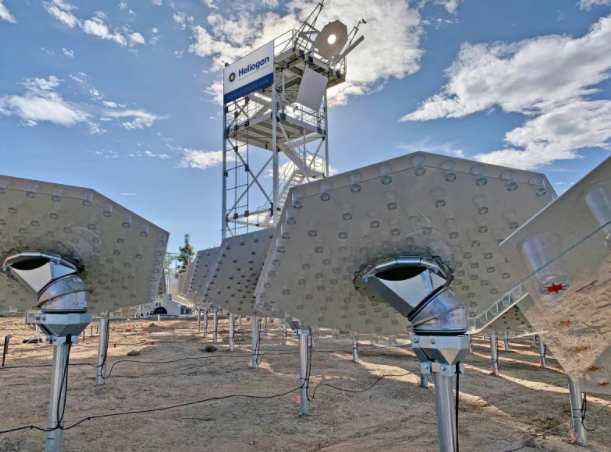 Creating the tons of steel and concrete we use to build our world requires a massive amount of heat—and most of it comes from burning dirty fossil fuels. HelioHeat cleans up that process by using the power of the sun. A field of 100,000 motorized, computer-­controlled mirrors concentrate sunlight in the direction of a 40-m-tall tower, "like a giant magnifying glass," according to Heliogen founder Bill Gross. The hot spot can reach upto 2000 Fahrenheit or about 1100 degrees Celsius. This heat can be harnessed to melt steel, make cement or electricity.
1) The Fairphone 3+
Some 50 million tons of electronic waste is created each year, much of it composed of elements that were unethically sourced in the first place.(Example: Gold for circuit boards). In contrast, Dutch company Fairphone makes phones using minerals from conflict-free zones, sourced via more responsible supply chains. The phones are also built to stay out of landfills as long as possible. Made of 40% recycled plastic, the new Fairphone 3+ (€469, or roughly $554) has replaceable parts and an expected life span of five years. Its repair-friendly design lets you swap your battery or screen, or even upgrade your camera's quality with just a screwdriver, encouraging users to hang on to their devices longer.
(Visited 255 times, 1 visits today)