Beijing Plans To Exit World's Top Polluted Cities' List
Beijing is clearing its air, not just figuratively but literally too. This is the complex understanding of IQAir's research arm AirVisual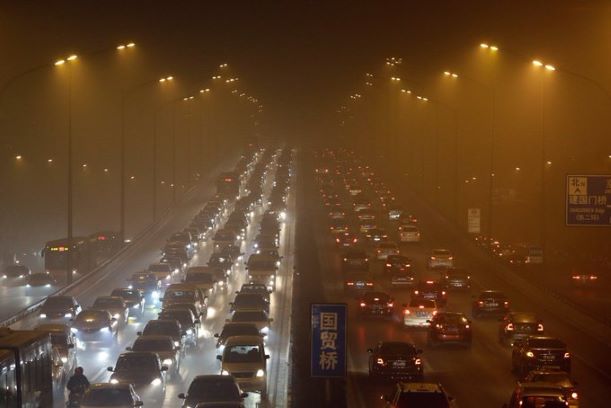 As the capital of the world's most populous country, Beijing's air quality has drawn global attention and is seen as a reflection of the national environmental condition. Among global cities with air quality monitoring stations, Beijing ranked 122nd for the world's worst air quality, and 72nd among Chinese cities, in 2018.
But the Chinese capital is all set to clear its turbid air. Beijing is on track to drop out of the world's top 200 most polluted cities this year, this was the finding of the latest report by IQAir's research arm AirVisual. According to its 'data' the research arm is optimistic that this may very well become a reality though under strict conditions.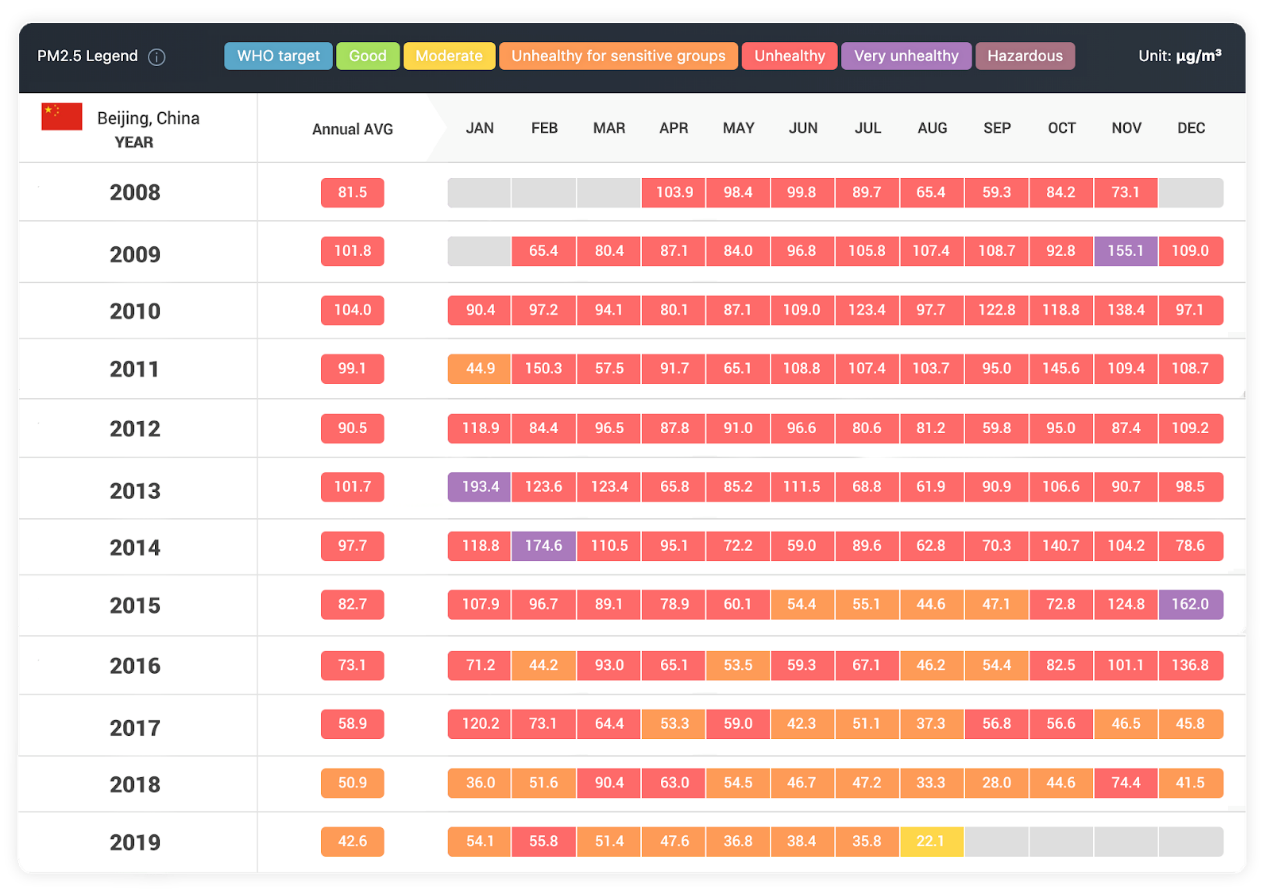 In the last decade, authorities have brought in policies to mitigate the city's unhealthy air quality. According to the report, the average annual PM2.5 concentration in 2018 was half that of 2009, (101.8µg/m³ in 2009 versus 50.9µg/m³ in 2018), while the number of healthy air quality hours annually nearly quadrupled (5.5 percent of hours in 2009, to 21 percent of hours in 2018). However, while Beijing's air quality is improving by the year, more needs to be done for the city to attain annual PM2.5 levels that meet the World Health Organization's guideline of 10µg/m³.
Read also: Climate Change: World Moving in the Wrong Direction; 12 Charts Show
The largest sources of locally-generated PM2.5 in the capital are vehicles emissions, followed by road and construction dust. Beijing has 5.64 million private cars, and has cut the number of license plates issued each year down to 100,000, as of the end of 2017. In 2017, Beijing shut down the last of its four coal-fired power plants in its transition to natural gas.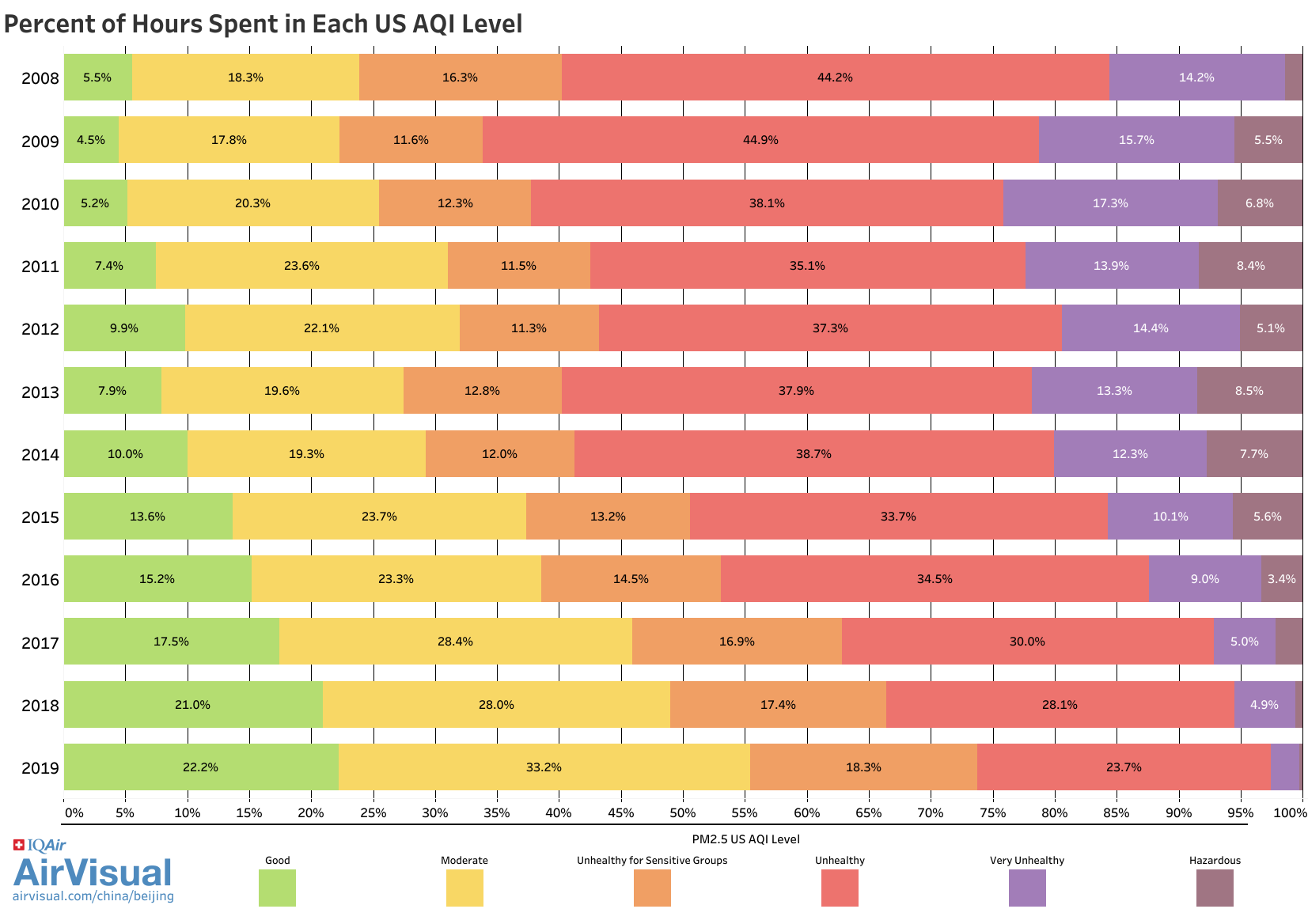 Read also: 25 Clean Air Measures to help 1 Billion Asians Breathe Clean, Safe Air
However, Beijing suffers from its valley topography; much of its pollution comes from outside the city and builds up until strong winds carry it away. With the subsidies coming to an end for solar and wind projects which has been slowing its capacity addition, Beijing would have to think out-of-the-box to trim its coal addiction within its borders and elsewhere. It remains to be seen how Beijing tackles the nagging air pollution and adopts which disruptive method to finally exit the list of world's most polluted cities.
(Visited 445 times, 1 visits today)