Circular Shopping: Paris Retailer Carrefour To Help French Shop Waste Free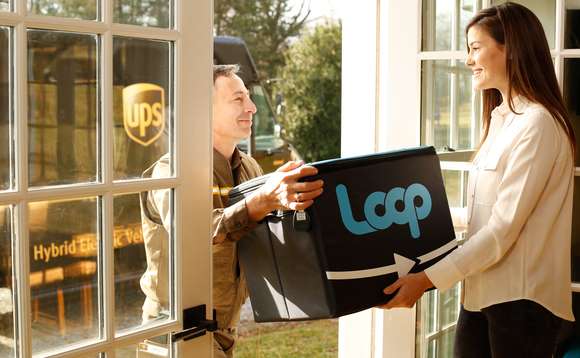 The Parisians will now have an option to be a part of a pioneering circular shopping system, all thanks to Carrefour and US firm TerraCycle.
Starting this week, Paris retailer giant Carrefour and U.S. waste recycling company TerraCycle launched their 'Loop' initiative which they hope will tackle the problems of plastic waste generation from the shelf.
The initiative was first announced at the World Economic Forum in Davos in January, with over 25 big-name consumer goods and retail partners on board. These include the world's largest consumer goods companies, like Procter & Gamble, Nestle, PepsiCo, Unilever, Mars Petcare, The Body Shop, Coca-Cola European Partners, and Mondelēz International.
The 'Loop' online platform allows shoppers in France to buy juice, detergent and many other consumables in reusable containers that do not result in waste. Users are required to put down a refundable deposit via the Loop website when ordering products, which are delivered in reusable glass and metal bottles, and shipped in a tote bag to shoppers' doors. Loop later retrieves the empty products for cleaning and reuse.
"Waste is a world-wide global crisis that has been growing for over half a century," explained Tom Szaky, founder and CEO of TerraCycle and Loop. "Loop has been designed to address this issue at its root, and we are proud to launch the platform in partnership with Carrefour for consumers in Paris and its region."
Later in the year, Carrefour aims to integrate Loop into its main website, where consumers will be able to shop for Loop products alongside conventional items. Carrefour is Loop's founding retail partner for France.
"We are very happy to be the first retailer in Europe to take part in Loop to offer a new circular shopping experience to our consumers," says Laurent Vallée, general secretary of Carrefour Group. "Carrefour is strongly committed to reducing waste, so it was a natural fit for Carrefour to support this innovative project. We hope other international manufacturers and retailers will join us to adopt new standards and scale up this concept in order to fight waste".
Read: The Kamikatsu lessons: An Almost Zero Waste Town in Japan
Carrefour, which is Europe's largest retailer, aims to reach a 100% rate for recyclable, reusable or compostable packaging for its own brands by 2025. For now, it will be offering around 200 products – including around 30 of its own private label and organic products such as honey, oil or spices – during the initial trial in the Paris area.
The Loop trial after its launch in Paris will be followed by New York on May 21. A London launch via supermarket group Tesco is slated for later in 2019, with Toronto, Tokyo and California to follow next year.
(Visited 247 times, 1 visits today)