McDonalds & Burger King Add Vegan Meat Burgers on Menu
Fast food giants, McDonald's and Burger King have added plant-based burgers to their menus, sparking hope that meat-free variety could make a dent in meat's contribution to the climate crisis.
Pass, if it's beef
Gone are the days when meat substitutes in supermarkets lacked variety and quality and plant-based burgers were few and far between in major fast food outlets. With persistent scientists and climate aware consumers on the rise, the meaty conundrum of fast food companies finally has an answer.
Seeing the demand for realistic alternatives to environmentally damaging meat, global fast food chains are finally starting to take notice. Two of them — McDonald's and Burger King have recently added Vegan meat burgers in their menus.
Burger King has announced that after a hugely successful trial, it will roll out its partnership with plant-based meat company Impossible Foods across the US. The American fast-food chain saw sales rise by 28 percent in April, the same month that the plant-based burger was introduced. This is 26 percent higher than the sales boost experienced by Burger King's rival McDonald's, which is yet to serve a vegan burger option in the United States. However, McD is experimenting with vegan meat option in Europe. McDonald's recently introduced the similarly meaty Big Vegan TS in its outlets in Germany, one of its five largest international markets.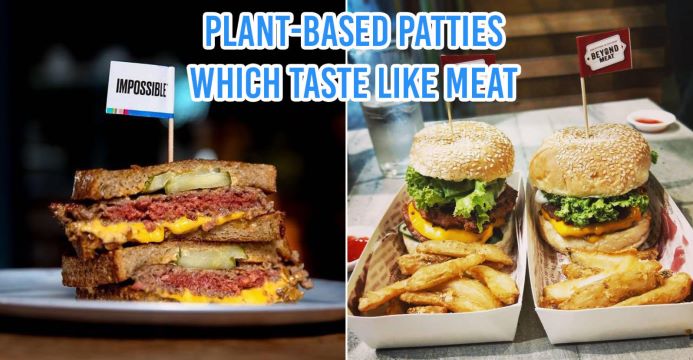 Another company called Beyond Meat — a plant-based meat brand that produces realistic vegan beef products — recently went public, becoming the first company of its kind to do so. Following the IPO, industry analysts predicted that the vegan meat market could be worth more than $40 billion within the next decade, a 4,000 percent increase from its current value of $1 billion.
High on the success of Beyond Meat, this month another US fast-food chain- Del Taco introduced two new meat-free options to the menu: the Beyond 8 Layer Burrito and the Epic Beyond Cali Burrito. Either can be made vegan by leaving out the sour cream and cheese.
Now finally with companies finally being able to produce meat-free imitations that are for many indistinguishable from their non-vegetarian counterparts, the rapidly growing industry appears set to make serious waves in the once impregnable bastions of cheap meat. In so doing, it could kickstart a rapid decline in meat's contribution to the climate crisis—driven not just by a global minority of vegans and vegetarians, but by millions of meat-eaters too. We reamin hopeful that these meat-less varieties will permeate other markets in Asia–India and China where meat consumption has seen a rise with changing dietary habits.
(Visited 659 times, 1 visits today)