Taking the Organic Food Route, Just one click away…
With 1 in every 10 people affected by a food-related disease, Indians have woken up to a grave realization that food grown with pesticides and fertilizers have slowly but surely chipped away the option to eat good and clean food. Many start-ups have come up which are showing a sustainable and organic way to health.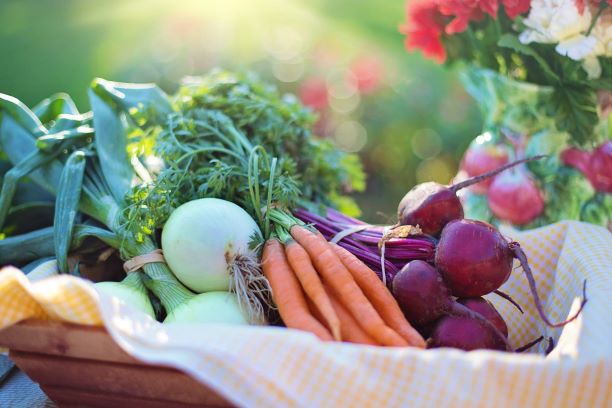 The organic way to live
You are at the supermarket buying groceries and then you come across those fresh, lush green Vegetables neatly piled at the Fresh counter. Eyeing the fresh bounty that winters bring every year you decide to spend a little extra and search for the organic tag for the produce. But unfortunately, you can't find them. Well, do not worry because we bring you a list of startups that will cater to your special need for organic produce: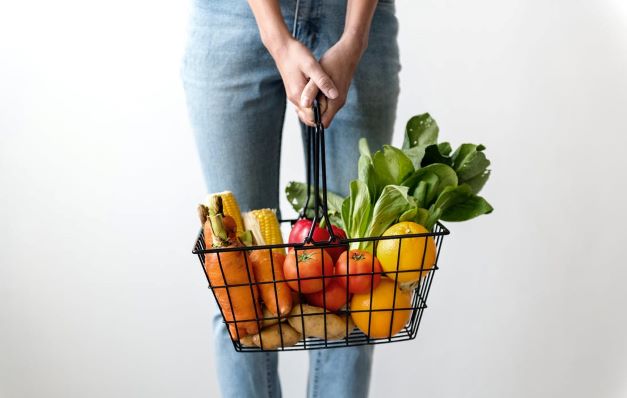 Isayorganic: The Social enterprise was founded in 2011 was started as a need to start at the root of the problem, is the source of food. The entity connected farmers with Producer companies and have been delivering fresh and organic produce to Delhi and NCR. Along with fresh vegetables they have an assortment of farm produce from vegetables, dry fruits, oils, and other kitchen items. Pricing point of this site is on a higher side but it offers many options for the same product category.
Live Organic: The group is a certified organic food producer and are directly associated with a group of organic farmers based at Sonepat, Himachal, Uttaranchal, Assam, Maharashtra and many other parts of India since 1999. It offers food in various categories like Meat and gluten-free options. The price point of this site is close to a local vegetable vendor.
Organic Garden: this is a Mumbai based organic produce seller that delivers food products pan India. It claims to be a hub where you can buy 100% organic veggies, fruits, and grocery at reasonable rates and the finest quality. True to its claim the pricing of its products are comparable to local vegetable sellers who offer attractive deals and its interface online is user-friendly.
GreenDNA: If you are living in Bengaluru and you want fresh organic vegetables at your doorstep then GreenDNA is the one for you. It is an online store offering Organic Produce of Fruits, Vegetables, Pulses and other essentials cultivated through Sustainable Methods and their price list is also pocket-friendly.
Farm2Kitchen: This venture took off in February 2011 and provides delivery service of fresh vegetables and fruits to restaurants and wholesale buyers, by procuring all the produce directly from farmer's market. Price range follows farmers market but does cut down intermediate costs and saves time. It has stores from where perishables can be bought, and its online presence is on Amazon.
Other big names include Big Basket and Grofers who cater to Pan India customers and are backed by big companies. This helps them to bring down the prices lower than other players. But there is always a doubt about the origin of the produce.
So, if you are interested in growing your own organic fruits and vegetables on your terrace then you can opt for The Living Greens, which offers portable systems with organic sprays and online/on-site support to guide you grow fresh produce. If you have bigger space, then Smur Agro will work as an enabler of scientific organic farming. They offer On-farm practical tailored advice for agricultural and horticultural organic farming in India.
With Indians joining the global wave of healthy and organic living, organic market has literally and figuratively exploding in India. The new food safety legislation working to improve the contents in your plate, people are going back to the old and traditional farming practices that were prevalent earlier. Dr. A.K. Choubey, ex-Director (A), ICAR – Indian Agricultural Statistics Research Institute says, "Indian food habits are changing and animal husbandry and fisheries share in agriculture is increasing, therefore, organic farming despite its lower yield will balance out the availability of cereals or farm produce because the quality is superior. The nutritional value of organic food is higher, therefore, the price difference will always be there."
He further added, " In the long run irrespective of the yield, organic farming is sustainable because the soil will be sustainable which will balance the price. It will follow the demand-supply forces of the market. So even organic production will not cross certain price barrier."
Indian organic food market is set to grow at 25% CAGR in the next three years. With diversified target audience and their colorful needs, this segment is dividing into successful segments like cold-pressed juices, oils, vegan options, Gluten-free varieties etc. On standalone basis, these segments are also faring well and sometimes better than that of organic farming. In a nutshell, there is a good chance that India's organic opportunity could scale from $500 million to about $2 billion — approximately $1 billion catering to the domestic market and $1 billion for export markets — by 2020, thus making it a lucrative market to venture into.
(Visited 619 times, 1 visits today)