Facebook Plans to run on 100 percent Renewable Energy by 2020
Now Powering your likes and comments too
"Building on our success, we are now aiming for 100 per cent across all facilities, including office and data centers — our goal is to be at 100 per cent renewable energy in our company-wide energy mix by the end of 2020."
In a recent post released by social networking giant Facebook, the company said that it was committed to reducing its greenhouse gas emissions by 75 per cent. Aiming to make its entire power consumption environment friendly, the company pledged to source 100 percent of its electricity from renewable sources by 2020.  Now, if only the firm could do that for fake news too, some might say.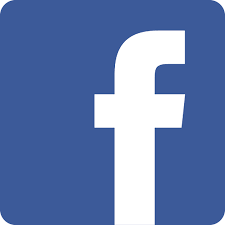 "In a record-breaking year of corporate renewable energy purchases, Facebook is on track to be one of the largest corporate purchasers of renewable energy. Facebook has signed contracts for over three gigawatts of new solar and wind energy, that includes over 2,500 megawatts in just the past 12 months," the company wrote in a blog post late on Tuesday.
In 2015, the company had set a goal of supporting 50 per cent of its facilities with renewable energy by the end of 2018. The company achieved that target a year early in 2017. "We have achieved that goal a year early, by reaching 51 per cent clean and renewable energy in 2017," the post stated.
All of the data centers Facebook has built are now matched with 100% clean and renewable energy according to the company. When the construction of a data center is complete the renewable resources are located in the same state or power grid as the data center itself.
Bobby Hollis, Director of Global Energy at Facebook said, "We bring an open and innovative approach to finding renewable energy solutions that can move energy markets forward. Since 2013, we have added over 3 gigawatts of new solar and wind energy to the grids that power our data centers, all while opening those markets for other customers to follow our lead."
"To truly make an impact on the world, we are committed to innovating fast, sharing our breakthroughs with others and collaborating to accelerate our collective progress," said Alyssa Holt, Sustainability Manager at Facebook.
In India of course, firms making pledges to source their power from renewables need to do it from the same state in which their facilities are located, as otherwise the model doesn't really work out, since discoms don't 'talk' to each other. Microsoft for instance, has already entered into an agreement with Atria power for its 3 MW facility in Bengaluru. Solar developers, both rooftop and larger parks, will be hoping to clinch a lot more such deals with global firms as deadlines come nearer for them to source their power from renewable sources.
(Visited 228 times, 1 visits today)