Berkeley Approves 'Landmark' Plan To Curb Food-Related Plastic Waste
In yet another pioneering move from California, Berkeley City this week unanimously passed a plan to reduce plastic waste generated by the food industry.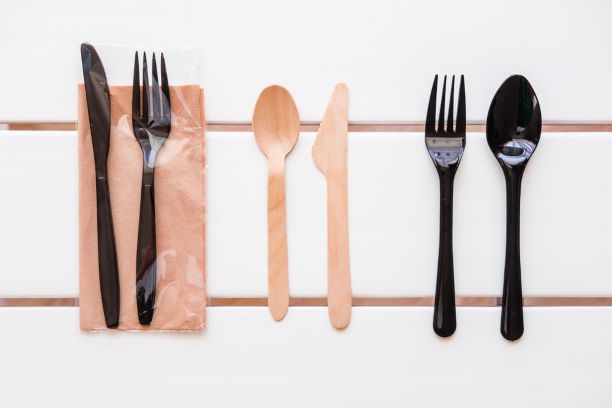 Berkeley chooses the right path
The city of Berkeley touts the plan as the "most ambitious" plan to reduce food-related waste in the US. Berkeley, California, passed legislation on Tuesday that will require restaurant customers to pay 25 cents for a disposable cup. The city council reportedly approved the measure unanimously.
Berkeley Mayor Jesse Arreguin, who helped introduce the ordinance along with Councilwoman Sophie Hahn, praised the "landmark legislation" on Twitter.
History. #Berkeley passes the most ambitious, groundbreaking policy to reduce throw-away foodware in the nation. Thank you to the @EcologyCenter, @SophieHahnBerk, various stakeholders, and the community for providing input on this landmark legislation. #berkmtg

— Jesse Arreguin (@JesseArreguin) January 23, 2019
Restaurants will keep all money collected from the 25-cent fee, set to go into effect Jan. 1, 2020.
The Berkeley law addresses plastic pollution away from just reducing and reusing. It confirms that Plastic is simply not a problem we can recycle our way out of.
Ever since 2018, after China closed its doors to imported mixed plastic waste. Recyclers from US and Europe have shifted exports to countries such as Malaysia, Indonesia, Vietnam and Thailand, but those countries lack the capacity to handle the volume.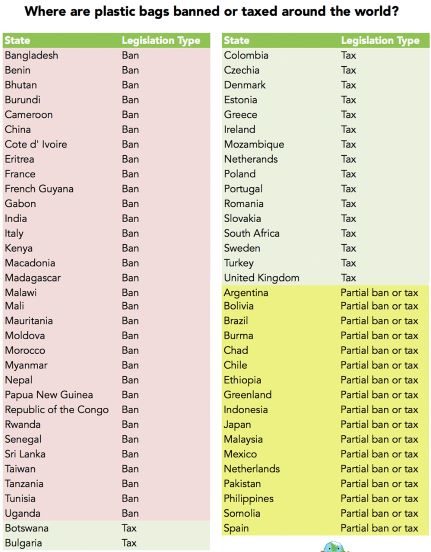 Moreover, despite our willingness to move plastic waste around the world, only about 9% of the plastic ever made has actually been recycled.
Berkeley's recently passed law moves us a step closer to that. It's something that should be replicated across other countries. The ordinance does not simply ban plastic footwear, leaving businesses to replace it with other throwaway materials: It rejects throwaway culture altogether.
Beginning immediately, Berkeley will require that accessory items such as utensils, straws, lids and sleeves be provided by request only and that food vendors have compost bins for all customers. In January 2020, the city will also require that all disposable takeout foodware be Biodegradable Products Institute-certified compostable and that vendors charge 25 cents for hot and cold takeout cups. If a customer brings a reusable cup, the charge is not applied. And by July 1, 2020, the ordinance will require that all eat-in dining be on reusable foodware.
Berkeley's ordinance comes as other cities and companies around the United States have made efforts to reduce food waste by banning plastic straws and other disposable food items, many made from plastics. Similar fees exist in other cities for items like plastic bags.
What makes it different is this development, which is groundbreaking- shifts away from our culture of overconsumption. The Berkeley ordinance stands in stark contrast to a recent industry initiative called "Alliance to End Plastic Waste". This is funded by companies including Exxon, Dow, Shell, Chevron Phillips and Procter & Gamble. The industry alliance has promised to invest $1.5 billion in its efforts over five years for things such as encouraging more recycling. But at the same time, some of the companies involved are investing more than $180 billion in new plastic manufacturing facilities.
But what all these efforts hide or simply ignore is that even with increased investment in sorting, recycling will never be able keep up with all of the new types of plastics on the market or the ever-increasing flow of plastic waste. We need to prioritize reduction and reuse, making recycling the last option, especially for single-use items.
That's why the Berkeley ordinance is so important. It recognizes the need for a fundamental shift in how the things we buy are packaged and served, and that's the only way we can begin to make a dent in the plastic pollution crisis.
Other important lessons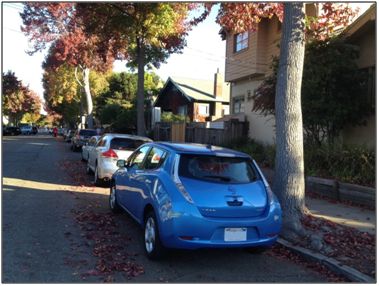 The city of Berkeley seems to have its priorities for environment right. The city, as well as the California state, have been frontrunners in addressing climate change through actions and not just words in the US. Jesse Arreguin has supported the Green New Deal and SB18 – the Keep Californians Housed Act. He added that housing & climate change are two of the 'biggest issues of our time, and we need a multi-pronged approach on all levels of govt to address it'. The City Council reportedly is also creating an Electric Vehicle Roadmap to increase access to EV charging stations around town.
(Visited 277 times, 1 visits today)