ADB Signs Loan Agreements worth $574 Million for 3 Projects in India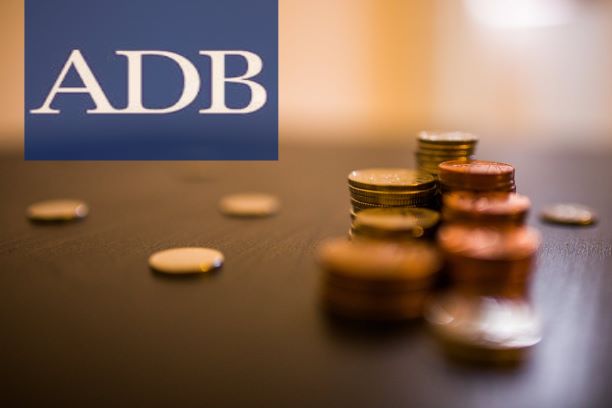 The Asian Development Bank last Friday entered into loan agreements worth $574 Million with the Indian government. These will provide 3 separate projects with debt for on-lending, electricity transmission and water supply infrastructure projects.
The Asian Development Bank or ADB signed three separate load agreements worth $300 Million, $169 Million and $105 Million for various projects across India, last Friday.
The Load agreement of $ 300 Million is to support lending by India Infrastructure Finance Company(IIFCL). The ADB Country director for Indian resident Mission Kenichi Yokoyama in a statement said," ADB funding is expected to fund at least 13 sub-projects through IIFCL, involving roads and renewable power generation, under the last tranche."
The official statement cleared that the $300-million ADB loan is expected to help catalyse the financial closing of $2.4 billion in investments. In addition, the attached technical assistance will support IIFCL capacity development and will focus on IIFCL's financial management and social and environmental safeguards.
ADB and the Government of India today signed 3 separate loan agreements for projects worth $574 million in New Delhi. These included a $300 million loan to support lending by #IIFCL, a $169 million loan to Tamil Nadu and $105 million loan to Himachal Pradesh. pic.twitter.com/VmLpxwG16o

— ADB India (@ADB_INRM) November 16, 2018
A $ 169 Million loan is the first tranche of a $500 million dollars multi-tranche financing to develop climate resilient water supply, sewerage and drainage infra in Tamil Nadu. The programme will develop drainage and sewerage systems in 10 Cities and install the country's first solar powered sewage treatment plant as a part of smart water management system. Tamil Nadu despite being one of the most urbanised state in India have only 42% of its household connected to the sewage system, less than 50% of households get water through pipeways and about 43% of untreated sewage water is dumped directly into the waterways.
Chennai, Coimbatore, Rajapalayam, Tiruchirappalli, Tirunelveli and Vellore will the first to get assistance from this programme and about 4 million people in total will benefit from the improved piped water ways and drainage. The solar energy pilot project will get $2 million grant from ADB's Asian clean energy fund and technical assistance grant of $1 Million will support the capacity building.
The ADB also signed a 105 million loan to upgrade and support hydro-power transmission projects in Himachal Pradesh. This forms the third tranche of $350-million multi-tranche financing facility for Himachal Pradesh Clean Energy Transmission Investment Programme approved by the ADB Board in September 2011.
Finance Ministry Additional Secretary Sameer Kumar Khare, who signed the agreement on behalf of the government said," This particular loan will help Himachal Pradesh to benefit electricity consumers in the state and throughout northern India, by increasing the transmission system capacity for inflow of the hydropower generated in the state into India's national grid."
Also Read: ADB Grants $13 Million To EESL To Promote End-Use Energy Efficiency
(Visited 65 times, 1 visits today)
"An idea for a water related science project? Participate in the Stockholm Junior Water Prize-India, and it could open up the world for your ideas!" Visit to
sjwprize.com