SC Allows Bengaluru To Use Sewage Water for Irrigation, Recharge Groundwater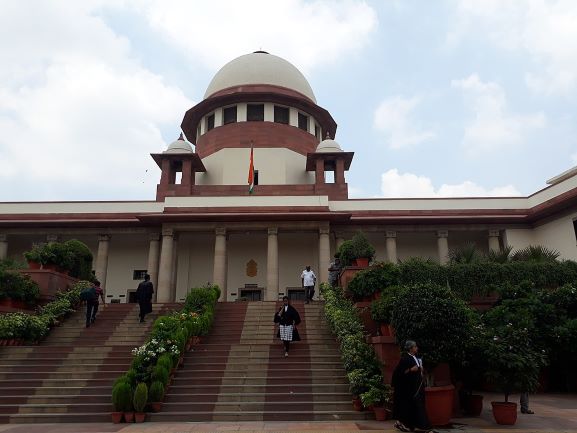 The SC has vacated the stay on pumping treated water from Bengaluru into neighboring districts of Kolar and Chikkaballapur to recharge the groundwater
The Supreme Court on Friday lifted a stay it imposed earlier on the Karnataka government's scheme to pump secondary treated water from sewage plants in Bengaluru for minor irrigation tanks in the water-starved districts of Kolar and Chikkaballapur. A bench headed by Chief Justice Ranjan Gogoi said the city agencies, including the Bangalore Water Supply and Sewerage Board and the Karnataka Pollution Control Board, had said that the water was not fit for human consumption and would be used only to recharge the groundwater in the areas.
The Supreme Court on 7 January had put a stay on the Karnataka High Court order which permitted the Government to pump secondary treated water from Sewage Treatment Plants (STP) to the irrigation tanks in Kolar, which is being carried out with the purported objective of recharging groundwater level. The Karnataka Government was carrying out this activity under the scheme "K&C Valley Project", which envisages pumping of 400 Million Liters per day secondary treated water or reclaimed water from Koramangala, Challaghatta Valley and Belanduru Sewage Treatment Plants to fill 126 Minor Irrigation Tanks of Kolar and Chikballapura Districts.
The apex court noted that the scheme known as K & C Valley (Koramangala-Challaghatta Valley project) was in compliance with similar practices adopted across the world to recharge the groundwater table. It will benefit the farmers as the groundwater levels in these districts were dipping fast, it said.
Appearing for the Bengaluru agencies, advocates Shyam Divan and Balaji Srinivasan told the court that secondary treated sewage water under the scheme would percolate down and help recharge the groundwater, losing its remaining impurities in the process.
The Supreme Court had earlier suspended an interim order issued on September 28, 2018, by the Karnataka High Court which refused to stay the scheme.
Bengaluru has been grappling with water scarcity issues and is on the list of 21 water-scarce cities that NITI Aayog published last year. As this summer's water crisis shows, Bengaluru cannot completely rely on distant sources of water to take care of its needs. The city has grown at too fast a pace for the piped water infrastructure to keep up with. As a result, the peripheral areas of Bengaluru do not get piped water supply, and have to depend on groundwater.
New schemes for water supply to the city include a number of increasingly impractical options – bringing water from the Cauvery river (which is already running low on water), from other distant water sources like Yettinahole, and even from desalination plants located off the coast of Mangalore. Yet, rainwater harvesting, which was made mandatory in Bengaluru in 2016, is not being aggressively followed up and enforced, as it should.
Bengaluru needs systematic government coordination, funding, and enforcement of water conservation at a large scale. The eyes of planners seem to be focused on large infrastructure projects, missing the need for local, small-scale revival and interconnection of wells, lakes and water channels.
(Visited 671 times, 1 visits today)