NGT Seeks Maharashtra Waste Management Report; HC Allows More Dumping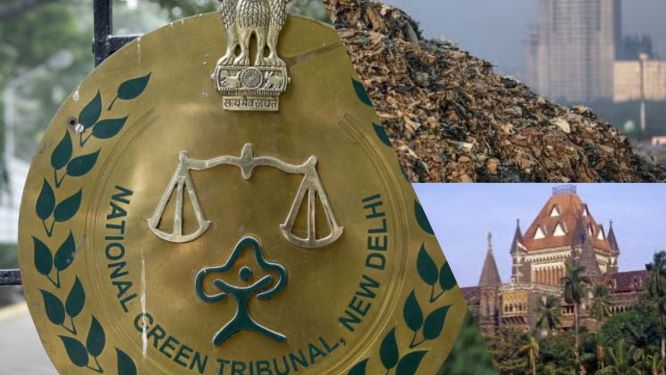 After Delhi and Bihar, NGT rebuked Maharashtra over its solid management practices and has asked for a report by July 10 while HC has allowed waste dumping in Deonar
Maharashtra, the state with the largest economy in India, seems to have paid a heavy price for it. It has the highest number of polluted river stretches in the country, the NGT has said while directing the chief secretary to submit a quarterly report on compliance with solid waste management rules by July 10.
Maharashtra also has the highest number of cities and towns along polluted stretches, according to a 2015 report and water samples collected from over 30 districts of the state were found to have contaminants, it said.
Also read: Poor Air Quality To Remain In India Despite Anti-Pollution Policies: Study
A bench headed by NGT Chairperson Justice Adarsh Kumar Goel directed the state government to notify at least three major cities, towns and panchayats as "model cities/towns/villages" in every district be notified within two weeks which will be made fully compliant within next six months.
"The remaining cities, towns and village panchayats in the state may be made fully compliant in respect of environmental norms within one year," the bench said. The National Green Tribunal also directed that performance audit of all regulatory bodies may be conducted and remedial measures be taken, within six months.
The tribunal also noted that presently Mumbai, Thane and Navi Mumbai have only one water treatment plant each and Mumbai is 71st most polluted city in the world.
"Unsatisfactory implementation of law is clear from the fact that in spite of severe damage, there is no report of any convictions being recorded against the polluters, nor adequate compensation has been recovered for damage caused to the environment. Steps for community involvement are not adequate." It further added, "There is no satisfactory plan for reuse of the treated water or use of treated sewage or waste and for segregation and collection of solid waste, for managing the legacy waste or other wastes, etc," the tribunal noted.
Bombay High Court Allows Dumping Of Solid Waste At Deonar Ground Till Dec 31
While NGT has asked for a report on compliance with solid waste management rules, Mumbai high court, on the other hand, permitted the Brihanmumbai Municipal Corporation (BMC) to continue dumping of solid waste at Deonar ground in the eastern suburbs till December 31 this year due to lack of space.
"Mumbai is considered the financial capital and a large quantity of solid waste is generated daily and is being disposed of without following the rules. At some stage, the BMC must stop dumping of solid waste at the Deonar site," the court said in its order.
The judges also took note of assurance given by the BMC that it would use only 70 hectares of the Deonar site to dump solid waste and would not dump more than 450 tonnes of solid waste there per day till the new site is found. The court also directed the Maharashtra government to take steps for allotment of land to the BMC for setting up a solid waste disposal plant.
(Visited 190 times, 1 visits today)