Bio Gas rising: Petroleum Minister promises 1st CBG Plant This Year
The plan is in line with government's target of reducing crude oil imports, it is promoting the use of alternative fuels like Compressed Bio Gas or CBG for national commitments in achieving climate change goals besides cutting the oil bills.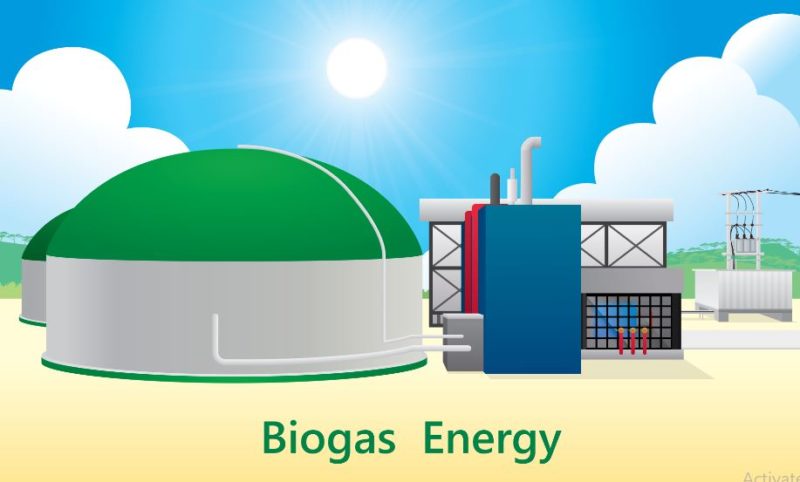 5000 plants by 2025
The government expects to make the nation's first compressed bio-gas (CBG) plant operational within the current quarter of the fiscal, Petroleum Minister Dharmendra Pradhan said on 8 Oct. The minister also announced an ambitious  plan to setup 5000 CBG plants in next 7 years.
"We expect the SATAT plan to be working fully inside of the next three months and the first CBG plant to be operational within this quarter itself," Pradhan said while launching the Centre's Sustainable Alternative Towards Affordable Transportation (SATAT) initiative designed to benefit both vehicle users as well as farmers and entrepreneurs.
The Government of India Launched "SATAT" – Sustainable Alternative Towards Affordable Transportation scheme to invite Expression of Interest (EOI) to procure Compressed Bio Gas.
"Our aim is that the cleaner green fuel CBG replaces LNG (liquefied natural gas) for use in households, as well as in transportation," he added.
The event organisers, state-run oil marketing companies (OMCs) IOC, BPCL and HPCL, announced the call inviting expression of interest from potential entrepreneurs to set up CBG production plants to market the clean fuel for vehicular use.
Under the initiative, CBG plants are proposed to be set up mainly through independent entrepreneurs.
A Petroleum Ministry release said the 1,500-strong compressed natural gas (CNG) stations network in the country currently serve about 32 lakh gas-based vehicles. The Government also plans to integrate compressed bio-gas networks with city gas distribution networks to boost supplies to domestic and retail users.
"The Working Group on Biofuels, set up under the National Policy on Biofuels 2018, is in the process of finalising a pan-India pricing model for compressed bio-gas," it said.
"The entrepreneurs would be able to separately market the other by-products from these plants, including bio-manure, carbon-dioxide, etc. to enhance returns on investment."
Noting that OMCs have decided to pay a higher procurement price for CBG than they currently pay for domestic natural gas, Pradhan asked the state-run companies in oil and gas to jointly devise a production offtake guarantee plan for CBG entrepreneurs.
"It is planned to roll out 5,000 CBG plants across India in a phased manner, with 250 plants by the year 2020, 1,000 plants by 2022 and 5,000 plants by 2025. These plants are expected to produce 15 million tonnes of CBG per annum, which is about 40 per cent of the current CNG consumption of 44 million tonnes," the Ministry said. The government expects this initiative to generate direct employment for 75,000 people and produce 50 million tonnes of bio-manure for crops.
"At an investment of around Rs. 1.7 lakh crore, this initiative is expected to generate direct employment for 75,000 people and produce 50 million tonnes of bio-manure for crops,"Pradhan said.
The National Policy on Biofuels 2018 emphasises on promotion of advanced biofuels, including CBG. The Ministry of New and Renewable Energy has notified Central Financial Assistance (CFA) of Rs.4 crore per 4,800 kg of CBG per day generated from 12,000 cubic meters of biogas per day, with a maximum of Rs.10 crore per project.
The government of India is promoting Biofuels to reduce import dependence by 10 percent by 2022, address environmental issues. Prime Minister Narendra Modi has also promised to double farm incomes in India and create employment avenues in rural areas.
Related story: Govt Announces Restrictions on Bio-Fuel Imports
Also Read: MNRE Invites EoI to Study Biomass Potential
(Visited 1,122 times, 1 visits today)