ISA and EU join hands for Cooperation on Solar Power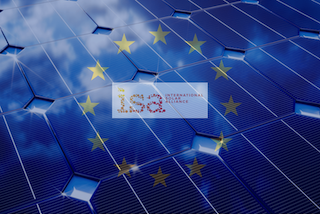 The ISA and EU have signed a new memorandum to jointly support the growth of solar energy.
The International Solar Alliance (ISA) and the European Union (EU) have signed a joint declaration for cooperation on Solar Power. The agreement was signed along the lines of the ongoing 24th conference of parties to the UNFCC, being held in Katowice, Poland.
"Joining efforts with the ISA will reinforce the EU's position as a global leader in the clean energy transition. It will help us fulfill our reduction of greenhouse gas emissions objectives and implement the Paris Agreement. The ISA, because of its fast-growing number of member countries, constitutes a perfect platform to disseminate EU approaches, practices and technologies on solar energy success stories in and outside Europe," said Miguel Arias Cañete, European Commissioner for Energy and Climate Action in a statement.
The joint declaration was signed with the objective to increase the support for solar energy, in the following areas:
Develop synergies between EU and ISA programs and projects supporting access to electricity, clean energy transition, and the integration of renewable energy electricity
Share knowledge and best practices through EU programs and projects with ISA member countries in the solar energy sector
Work jointly towards mobilizing financing for the development and deployment of affordable solar energy on a global scale
Support research and innovation in the area of solar electricity and the integration of distributed renewables
Strengthen the development of ISA's institutional capacity through support of the ISA's Secretariat with technical assistance and knowledge transfer.
"It will showcase European businesses leading in the solar energy sector and contribute to the efforts of internationalisation of our companies and to the Commission's priority of growth and job creation. In this regard, I must also highlight the excellent cooperation with India in the area of clean energy and climate change, and in particular in the field of renewable energy," Cañate said.
Both the parties have agreed to co-operate on a two-year rolling programme as well as hold annual meetings with senior officials. ISA an Indian Initiative was in fact initialised by PM Narendra Modi and French President Emmanuel Macron at COP21 held in 2015.
On the first day of the conference, the World Bank announced a major set of climate targets for 2021-25, by doubling its investment to 200 Billion dollars, twice what it had earmarked earlier in support of the countries who have set ambitious climate change plans.
(Visited 51 times, 1 visits today)