Solar Aspirations could trip on red tape in India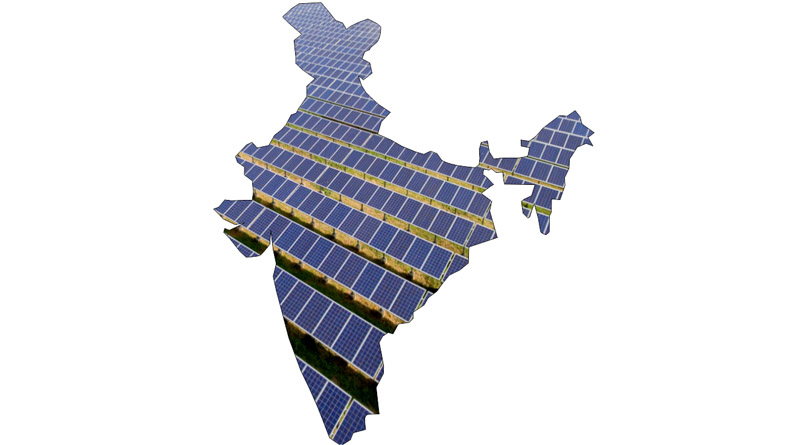 With a by now well known target of 100 GW by 2022 and a government committed to ensuring it is met, the solar Industry has definitely had a good run over the past three years. But could red tape still be holding it back?
For, despite all the hype, including India establishing the International Solar Alliance as a funding member, the industry continues to struggle to meet annual targets, and major undercurrents of tension remain. Be it the issue of sourcing locally to support the Make in India initiative, or clarity and speed on approvals, the growth of solar in India has not been as simple as it looks. While the government deserves credit for opening up to newer ideas and being flexible, the old bugbear of bureaucracy remains an issue.
Consider the latest issue of access to the Inter-State Transmission System (ISTS) for solar developers. This, along with the regulations for General Network Access for them have yet to be announced, forget notified, adding a lot of uncertainty to plans.
NTPC, which concluded a successful auction for 750 MW in AP last month and plans for a further 2000 MW, and Solar Energy Corporation of India (SECI) has about 8000 MW of auctions lined up have apparently been requested to defer the auctions till more clarity is provided on the issues. By none other than the Solar Power Developers Association, the apex body of developers in the private sector.
The issue is simple. While earlier developers were evacuating power through state transmission utilities, those are running at close to full or full capacity in a number of states now. The latest lot of auctions are being held with a proviso for evacuation through a central transmissions utility.
And that comes with a different set of conditions. For example, the condition on land acquisition states that only after a developer has acquired 50% of the land meant for a project will the application be considered, on a first come first served basis. Thus, developers who miss out could effectively be saddled with a huge investment in land and not much to do there. It's a classic case of bureaucratic 'fail safe' that eventually leads to 'no play'.
Readers will recall that most of the headline grabbing utility scale auctions were cases where land acquisition, as well as evacuation of power, was laid down clearly in the conditions. Hence, this new uncertainty on the next set of auctions is surprising, to say the least.

(Visited 83 times, 1 visits today)