COP24: World Bank Raises Climate Funding target to $200 billion
The World Bank Group says it is doubling the funding to $200 billion in 2021-25 FY for helping countries better prepare for climate change. Experts reckon almost $3 trillion will be needed till 2030.
Today the World Bank announced a major set of climate targets for 2021-25, by doubling its investment to 200 Billion dollars. This is twice what it had earmarked earlier in support of the countries who have set ambitious climate change plans. The new plan will support adaptation, resilience especially to the World's most affected and impoverished communities and countries. The amped-up target also sends an important signal to the international community to take notice and do the same.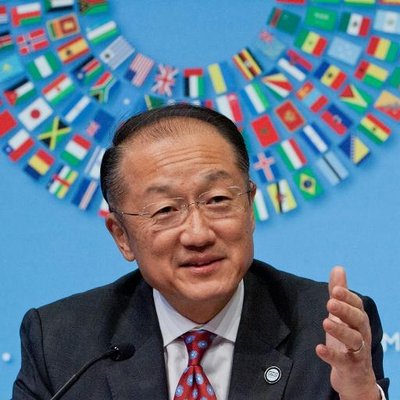 "Climate change is an existential threat to the world's poorest and most vulnerable. These new targets demonstrate how seriously we are taking this issue, investing and mobilizing $200 billion over five years to combat climate change," World Bank Group President, Jim Yong Kim said. "We are pushing ourselves to do more and to go faster on climate and we call on the global community to do the same. This is about putting countries and communities in charge of building a safer, more climate-resilient future."
Half of the fund, will be directly financed from the World Bank Group and the other $100Billion will come from combined direct finance from the International Finance Corporation (IFC) and the Multilateral Investment Guarantee Agency (MIGA) and private capital mobilized by the World Bank Group.
This will be the first time WB is to give equal importance to investments that reduce emissions and support climate adaptation for people already reeling under severe weather events. Importantly, it also demonstrates the emergence of a viable market for the funding.
World Bank Chief Executive Officer, Kristalina Georgieva. "This is why we at the World Bank commit to stepping up climate finance to $100 billion, half of which will go to build better-adapted homes, schools and infrastructure, and invest in climate-smart agriculture, sustainable water management and responsive social safety nets."
This new financing will ensure that adaptation is undertaken in a systematic manner, and the World Bank will also develop a new rating system to track and incentivize global progress. Actions include supporting higher-quality forecasts, early warning systems, and climate information services to better prepare more than 250 million people in 30 developing countries against climate risks. In addition, the expected investments will build more climate-responsive social protection systems in 40 countries, and finance climate-smart agriculture investments in 20 countries.
This year alone the WB group has provided $20.5 Billion in finance for Climate Action, meeting its 2020 target two years ahead of schedule.
In key sectors, WB efforts will include:
Energy: Support the generation, integration, and enabling infrastructure for 36 GW of renewable energy and support 1.5 million GWh equivalent of energy savings through efficiency improvement;
Cities: Help 100 cities achieve low-carbon and resilient urban planning and transit-oriented development;
Food and Land-Use: Increase integrated landscape management in up to 50 countries, covering up to120 million hectares of forests.
World Bank senior director for climate change, John Roome said, "If the emissions are not reduced, 100 million more people will be living in poverty by 2030." The announcement comes as leaders are meeting in Poland for U.N. talks on tackling global warming from 2-14 December.
(Visited 118 times, 1 visits today)