BS-VI Fuel Norms: All You Need to Know
The government has been a strong advocate of electric mobility but has to realise that in spite of its efforts to electrify 30% of the total vehicles by 2030, there is a considerable market still for an internal combustion engine vehicle.
2030, the year by which 30 percent of vehicles on India's roads will be electric. Which means for every 100 cars, 70 will still be running on fossil fuels. So the argument by many auto companies that the push for electric vehicles will hurt the sales of internal combustion engine (ICE) cars is more hypothetical.
For now, a liquidity crunch for buyers and lenders, impact of GST implementation, rise in fuel prices and increase in registration costs, are hurting car sales. A sluggish economy and sliding stock market is not helping boost consumer sentiment or confidence either.
Auto sales have registered their worst year in nearly two decades. This has left the entire auto industry in a tizzy with constant stock correction mode (a fancy term for stock clearance of cars already with dealers) and downsizing of the contract workforce.
Add to this the government's decision to fast-track Bharat Stage 6 emission norms across the country by 2020, skipping the Bharat Stage 5 norms altogether. The automakers had planned for BS-V norms and their product development have had been on those lines. But the top court's order for the implementation of BS-VI emission norms has thrown all their calculations and plans out of the window.
The International Centre for Automotive Technology (ICAT) was the first institute (on behest of Ministry of Road Transport and Highway) to release its first Type Approval Certificate (TAC) for Bharat Stage 6 (BS-VI) norms. Last year ICAT gave Volvo-Eicher an approval for BS-VI norms for its commercial vehicles, making it the first company to receive it. Since then Mahindra, Maruti Suzuki, and even Mercedes Benz have announced their plans to transition.
So what are these BS-VI norms?
Bharat Stage 6 or BS-VI is the sixth mandate for vehicular emission which is coming in effect from April 2020. The Supreme Court had ordered all two-wheelers, three and four-wheelers and also construction equipment vehicles to follow the new norms.
Difference between BS-IV and BS-VI
BS-VI fuel contains five times less sulphur traces, nitrogen oxide less by 70 percent for diesel and 25 percent less in case of Petrol engines.
PM emission limit reductions vary by vehicle class and range from 82 percent–93 percent. For all light-duty diesel vehicle classes, the tightening of the PM emission standard is accompanied by the introduction of a particle number emission limit of 6×1011/km.
Many will have you believe that these norms are similar to European standards, which in many ways is true. But if we take a closer look at the BS-VI specifications, they are a tad lax than that of European fuel norms. Which again is a headache for the automakers as they are forced to go back to the drawing board for suitable products for Indian roads.
In their defense, the government did give the entire industry a heads up way back in 2016, when it first made its intention public. But like in most cases, they may have believed that such a plan may never take off. But given the recent uptick in air pollution, the government had no choice but to propose an 'EV only' plan.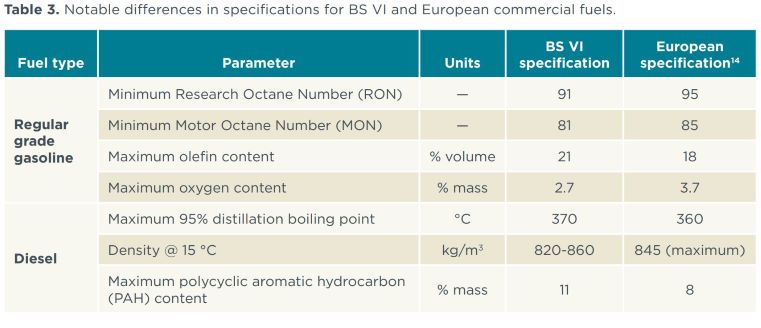 This brings us to another uncomfortable truth of cost. With all the upgradation in vehicle's engine design and fuel, the cost will inadvertently shift from the maker to the buyer. Yamaha, which recently launched a BS-VI compliant bike, confirmed that new buyers must expect at least 15% hike in price. This will be true for almost all new 2-wheelers.
According to a report of oil PSU Indian Oil corporation, it is planning to spend Rs 20,000 crores to expand refining facility. So after the introduction of GST and the budget announcement which saw a Rs 2 increment in the price of fossil fuels, the consumers should be ready to shell out another rupee or two as oil marketing companies will recover their upgradation costs as well.
This will hit hard as the burden from both the carmakers and the OMCs will shift to the buyers. Though this will discourage many from buying an ICE car, the government is hopeful that by then the electric car makers will be able to bring down the cost of their products and compete directly for new consumers on a level playing field.
(Visited 773 times, 2 visits today)