Sono Motors To Build Solar-Powered Sion EV in Sweden
Munich-based startup Sono Motors plans to build the first mass-produced solar electric vehicle in Sweden, starting next year.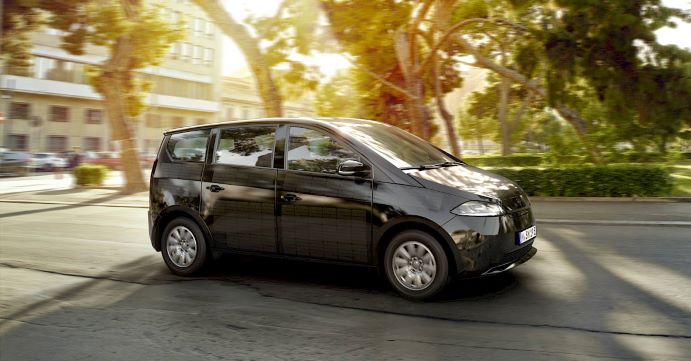 A German EV Startup is rolling out its famous crowd funded solar powered EV Sion on roads. Yesterday, Sono Motors and National Electric Vehicle Sweden announced that they've signed a deal to manufacture the self-charging Sion at a former Saab plant in Trollhattan.
"In NEVS, we found the perfect partner for us," says Thomas Hausch, Chief Operating Officer, Sono Motors. "Together, we share a vision of intelligent and resource-conserving mobility. We also value our partner's specific expertise based on their many years of experience in traditional automobile development and production in combination with proven expertise in the area of electromobility."
Sono has contracted NEVS to produce 260,000 vehicles in an eight-year period, beginning in the second half of 2020, and plans to use 100% renewable energy to power its factory.
National Electric Vehicle Sweden, or NEVS, acquired Saab in 2012 and is currently using the site to manufacture components for other vehicles to like the hypercar maker Koenigsegg.
Sono maintains that it wants to manufacture 260,000 vehicles in Trollhattan over eight years.The company is planning to eventually reach a peak production rate of 43,000 vehicles per year.  This suggests they'll take 2-3 years to reach that peak rate.  The company currently has 9,800 preorders, so if production starts slow, it might take a little time to work through those orders. Sono says it will sell for 25,500 euros ($28,828).
What's most interesting about the Sion though is the large solar panel on the roof of the car.  The Sion is covered with solar panels that could provide enough electricity each day to drive up to 34 kilometers (21 miles), with a maximum range on a full battery of about 255 kilometers.
The car is also equipped with a bidirectional charger, meaning that the battery and solar panel can be used to power devices offboard the car.
Sono also states that they want to expand to other vehicle models on the same platform, though they have offered no details yet on what those vehicles might be, or who they might contract with to manufacture them.
Picture credit Sono Motors
(Visited 280 times, 1 visits today)