Delhi and UP House Nearly 50% of EVs in India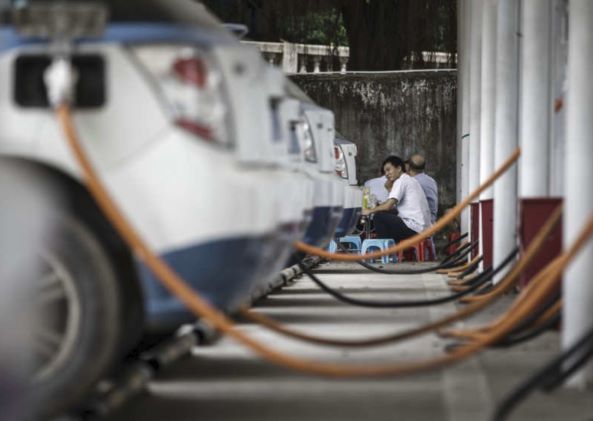 India remains the EV destinations for 2 and 3 electric wheelers and lion's share of its sale is held by north India's  Uttar Pradesh and Delhi
Currently there are nearly four lakh registered electric or battery operated vehicles in India and half of them are in Uttar Pradesh and Delhi, according to road transport ministry's data.
In a written reply, Union road transport minister Nitin Gadkari has informed the Lok Sabha that UP has 1.39 lakh registered electric vehicles followed by nearly 75,600 in Delhi. Karnataka has third highest number of registered e-vehicles and Maharashtra comes next. Interestingly, Assam also has a high number of Electric vehicles (15,192) among all north-eastern states and more than many states in north, south and western India.
According to reports, most of these vehicles are e-rickshaws and e-carts, which got legal status after Parliament passed a law in March 2015 to recognize these as motor vehicles.
But many experts say that the actual number of electric vehicles would be much more than the official figure. This is because thousands of e-rickshaws have been operating across the country without registration. This is despite the transport ministry in August 2016 coming out with a notification exempting e-rickshaws and e-carts from obtaining commercial permits to carry passengers or goods. This was done considering that these are "affordable" mode of transport for last-mile connectivity in cities and also in rural areas.
The transport ministry in October 2018 also came out with the notification granting an exemption to battery-operated commercial vehicles and those running on ethanol and methanol from the requirements of permits.
Gadkari has also proposed exemption of registration fee for EVs to promote the use of eco-friendly vehicles in the country and it has sought comments and objections from all stakeholders before taking a final decision.
In the recent budget, the shift to 5% GST from 12%, the exemption of customs duties on key parts import, investment benefits for manufacturing of storage products; and of course other big incentives are placed for EV adoption in India. The Rs 1.5 lacs income tax benefit on loans for EV's, are altogether a massive vote of hope and confidence in the sector. The government this year has clearly shown its intent when it comes to EVs.
(Visited 82 times, 1 visits today)
"An idea for a water related science project? Participate in the Stockholm Junior Water Prize-India, and it could open up the world for your ideas!" Visit to
sjwprize.com