The Five Leaders Singled by UN Environment for their Work on Curbing Emissions
UN Environment, the arm of the UN focused on curbing emissions and fighting climate change, among other environmental challenges, has commended these 5 leaders for their work in curbing transport emissions
Even as UN Environment identified 5 leaders for their work in cutting back transport emissions, India would do well to track just what these leaders did. After all, air pollution, to which transport emissions are a significant contributor, is probably our most visible and pointed environmental challenge. And not just because Indian cities account for 15 of the most polluted worldwide, or we lead in pollution related deaths. 7 million worldwide in 2016. It is also about the millions more who, exposed to current pollution levels, are set up for a lifetime of ill effects.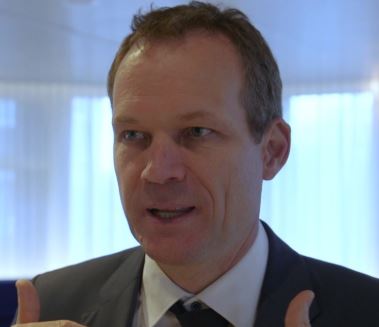 UN Environment's electric mobility expert, Rob De Jong, puts it succintly when on air pollution. " We need to avoid the need for transport, like through better city design where kids can walk to school and shops are close to residential areas; we need to shift to more efficient modes of transport, like public transport and walking and cycling; and we need to improve transport, like through cleaner vehicles "  All areas where cities in India specially have a lot to do.
Coming to the leaders, the UNEP has highlighted the following.
Sadiq Khan, Mayor of London. On April 8, Khan implemented an ultra-low emissions zone and confirmed its expansion to North and South circular roads from October 2021. These were accompanied by  strict emission standards  for  buses, coaches and lorries across the whole of London from October 2020.
Both schemes are expected to lead to emission reductions across London
Carolina Schmidt, Minister of Environment of Chile. Schmidt was the architect behind the scarcely believable feat of Chile being right behind China in the size of its electric bus fleet. She helped incentivize the private sector to ensure that by 2022 Chile has 10 times more electric cars. "Between 2014 and 2018 we doubled our participation in renewables and clean energy," she said.
The second ranking might not last long for the relatively small market in Chile, but Schmidt has sent a powerful message to other countries.
Carlos Manuel Rodriguez, Minister of Environment and Energy, Costa Rica.  Costa Rica, a country with 5 million people, uses a combination of solar, biomass, wind and geothermal energy to cover the country's energy needs for over 300 days a year.
"If anyone asks why we are bothering to do this when our contribution to greenhouse gases is only 0.4 per cent of the global total, our answer is: because it makes economic sense. And health sense. And there are real cost benefits for decarbonization.", says Rodriguez.
Ola Evestuen, Minister of Climate and Environment of Norway. Perhaps, the most predictable part of this list. Norway, another country with just about 5 million people, aims to decarbonize its economy by 2030 and has a greater percentage of electric vehicles than anywhere else in the world, at 70%. A combination that is truly the best if the benefits of electric mobility are to be counted.
It achieved this through a broad package of incentives. No road tax on electric cars even as conventional cars are heavily taxed. Electric vehicles get free transportation on Norway's ferries. Public parking in city centres is only allowed for electric cars. Infrastructure development has also been very important: many charging stations are in people's homes. Evestuen looks forward to being overtaken by many other bigger countries on the EV front, as the right thing for the world.
Finally, we have China's Ministry of Industry and Information Technology.  True to its workings, there is no individual here, but the immense progress made in China is well known now.  April 2018 saw the introduction of a scheme to promote environmentally friendly passenger vehicles in automobile manufacturing companies' vehicle fleets. The scheme ties corporate average fuel consumption to "new energy vehicle" sales. New energy vehicles are electric passenger cars, plug-in hybrids, or fuel-cell cars. This establishes a "parallel administration" system for auto companies' corporate average fuel consumption and new energy vehicle sales.
The scheme is a modified version of California's Zero Emission Vehicle mandate and specifies new energy vehicle targets for corporate fleets of 10 per cent of the conventional passenger vehicle market in 2019 and 12 per cent in 2020. China's Energy-Saving and New Energy Vehicle Industry Development Plan (2012–2020) has set average fleet targets of 6.9 litres of petrol per 100 km by 2015 and 5.0 litres per 100 km by 2020.
(Visited 371 times, 1 visits today)