Nissan emerges as a major signpost on electric vehicles highway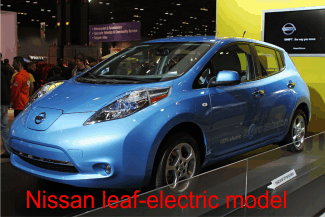 When it comes to electric vehicle development, the company which occupies the maximum media space is Tesla from the US. It has simply dazzled the world with the kind of futuristic vehicles it is promising to make for a not so distant a future where fossil fuel will increasingly lose their relevance. But Japanese automobile giant Nissan too seems to be gradually graduating into the big league of electric vehicles movement – a sign it had given earlier by forming an alliance with Renault and Mitshubishi to produce plug in electric vehicles. And early this month, the company announced a huge investment plan worth $9.5 billion to corner a considerable part of the growing Chinese electric vehicle market in the coming years.
Partnering in this venture will be the Chinese automobile major Dongfeng Motor Group. In association with its local partner, Nissan intends to introduce as many as 20 new electric car models in the market by 2022. In addition, another 20 models will be introduced which will be based on Nissan's 'e-power' platform which uses gasoline energy.
This is yet another expansive plan which Nissan has announced to penetrate further in the new age vehicles which are likely to begin dominating the roads in most of the countries from the next decade. The grand alliance between Nissan-Renault-Mitshubishi has already begun showing results. Last year, the alliance had sold 91,000 fully electric vehicles globally which was 11 percent higher than 2016 volume. Nissan has already sold over 3,00,000 Leaf model globally which has placed it in the top league of electric vehicle manufacturers and with Renault Zoe also becoming popular (1,30,000 units sold), marketmen are predicting the alliance assuming the leadership position in the electric cars segment by the beginning of the next decade. The company had recently also announced introducing six new models (as part of the grand alliance) in association with its luxury brand Infiniti over the next five years. In a nutshell, the Japanese automobile giant is simply signalling action galore in the global electric vehicle business in the near to medium run.
(Visited 29 times, 1 visits today)