Australian Solar Powered EV with Swappable Bodies Revealed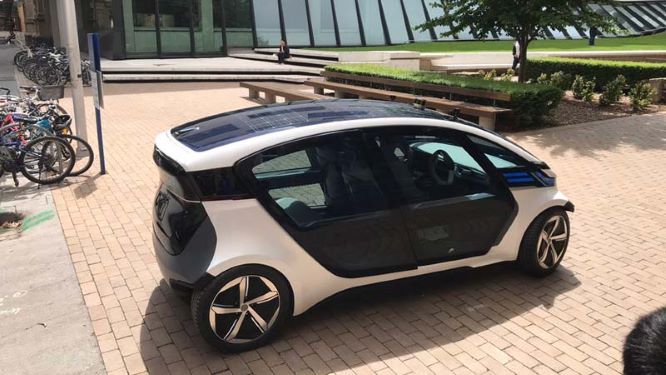 An Australian Company has revealed its solar car, which of course is electric but is also self-charging and can swap bodies.
Australian company AEV robotics or Applied Electric vehicle has revealed a solar paneled electric vehicle which can become an exciting development in the  future of smart electric mobility for the urban transport system. Yesterday it was formally soft launched to the public on its website.
The final unveiling will happen at the Consumer Electronics Show in Las Vegas (January 8-11, 2019). The company AEV has been quietly working on the design for 3 long years. AEV team has  several high-level Auto manufacturing engineers like Chief Design Officer, Luciano Nakamura (ex-Advanced Design Manager at GM) and CEO Julian Broadbent (Ex-Director of Innovation at GM too).
The developers have designed AEV solar car as a purpose-built vehicle. They have applied the concept of Swedish 'Vision Zero' road safety campaign- where research has shown that pedestrian survivability is dramatically enhanced with speed impacts which are less than 40kmph.
Hence, The AEV solar car has a maximum speed of 40Kmph and weighs only 1000kg and engineered for low operating costs.
In its passenger pod configuration, there are high-efficiency solar panels to assist with charging throughout the day, including standard Vehicle AC coupler for faster charging.
What makes it special is its design- a multi-adaptable platform, unlike monocoque construction. The 'modular vehicle system', electronics, motors, batteries, and the car's brain are all inside in a flat platform base with mounting points for swappable 'pod' bodies.
These pods can be swapped in 6 minutes or less with clipping a single plug wiring harness to engage driver displays and controls to the 'drive-by-wire' nature of the vehicles.
It is also the early breed of connected vehicles which is aware of its surroundings through inbuilt sensors.
AEV Robotics claims Car-sharing systems would be an ideal use for its passenger pod configuration to provide last kilometer connectivity.  Or, to put it in an Indian context, a really high tech version of e rickshaws. However, their website shows various ideas from mobile autonomous stores to waste carriers and delivery vehicles.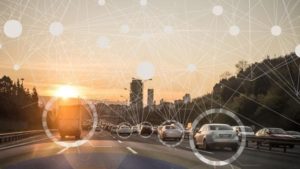 Currently, the AEV is working with its partners and the University of Melbourne under its Australian Integrated Multimodal EcoSystem (AIMES) project. The AIMES network is working to monitor and integrate various connected transport technologies like AEV Solar cars. This projects will ultimately cover 100 Kms of local, arterial and tollways roads in Australia.
Together, the AIMES network trial and the AEV, wants to create a tangible (and visible) way for possible future of connected transport system, which may be touted as the future of inner urban (and ultimately all) travel.
Picture Source: AEV Robotics
(Visited 605 times, 1 visits today)