EVs that will dominate the Market in 2019
As a part of our year-ender stories, we take a look at a few electric vehicles which we expect will have a big part to play as India and the government try to push aggressively for e-mobility in the coming year.
Mahindra "Treo" EVs that will dominate the Market in 2019
Indian automaker Mahindra this year made back to back announcements in the sphere of electric mobility for almost all ranges and segments. And the key highlight of these was the launch of the company's Treo and Treo Yaari electric three-wheelers. Both the variants fixed with a low-maintenance lithium-ion battery pack are predicted to be a huge hit in India, where if all the free-roaming electric three-wheelers are accounted for officially, the electric-fleet could comfortably outrank China.
The bigger Mahindra Treo has a 7.37 kWh Li-ion battery which can be completely charged in 3 hours 50 minutes and powered by a 5.4 kW motor can reach speeds up to 45 kmph. On a full charge, the Mahindra Treo can run up to 170 km. The Mahindra Treo Yaari comes with a smaller 3.69 kWh battery which can be charged completely within 2 hours 30 minutes, which then drives a 2kW motor reaching top speeds of 24.5 kmph. The range includes Mahindra Treo, priced at ₹2.22 lakh, and Treo Yaari, priced at ₹1.36 lakh.
Ather "450"
Five years since its inception in 2013, Bengaluru-based startup Ather Energy began delivery of the first batch of its electric scooters from its Whitefield assembly plant to its first customers in the city. The company, which counts Hero Motocorp and Tiger Global among its key investors, besides Flipkart co-founders Sachin and Binny Bansal, has garnered the highest attention among electric two-wheelers so far. Though the start-up launched the Ather 340 before the Ather 450, about 96% of the pre-orders was for the latter model—prompting deliveries of the Ather 450 first.
The Ather 450 comes with a top speed of 80 km/hr, a range of 75 km and one of the quickest accelerations of 3.9 seconds from 0-40 km/hr in the scooter category and comes with parking assist. Making it an ideal city vehicle. The 450 has a 7″ touchscreen dashboard that allows onboard navigation with options of alternative routes and saved locations. It comes with the Ather app that enables push navigation from the phone to the vehicle dashboard, remote monitoring of the vehicle's health and charge status. Finally, with the over-the-air (OTA) updates functionality, the vehicle is capable of improving over time with continuous upgrades and addition of new features and functionalities.
Tarun Mehta, Co-founder, and CEO, Ather Energy said, "Electric vehicles cannot become a viable alternative without making charging infrastructure availability a greater priority. It is critical for us to make public charging convenient and accessible. This is an important step towards increased adoption and acceptance of electric vehicles and in the long run, will have a positive effect on the cost of the vehicles themselves."
Hyundai "Kona"
In July we reported that Hyundai is planning to kick-start its EV campaign in India with the launch of Kona electric in the second half of 2019. The company which currently operates in the country through a wholly-owned subsidiary will bring the SUV as a CKD (Completely Knocked Down) unit. With a driving range of 482 km and a top speed of 167 km/hr, the Kona Electric will take nine hours to charge fully and the company has pinned its future e-mobility plans for India on the market response for its first electric car in the country. Prices for the SUV are expected to be around ₹20-25 lakh.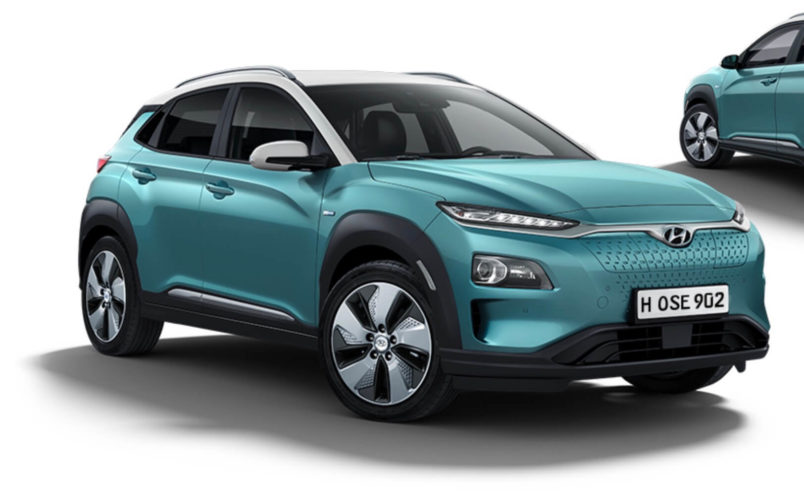 Hyundai Motor India MD and CEO YK Koo said in a press event, "We will launch an electric SUV in the second half of 2019. We will import it as a completely knocked down unit." He further added, "In the long term the company will produce EV models from its Chennai plant." He then explained how the company's strategy for electric vehicles has been planned to align with the government's vision of making India an EV market by 2020.
Twenty-Two "Flow"
Haryana-based Twenty Two motors fresh after signing a deal worth $65 million and 25% stake with the world's fourth-largest electric scooter manufacturer Kymco, will launch its first electric scooter "Flow" in 2019. The bike will be retrofitted with the Ionex battery technology developed by Kymco, which is bringing to India as a part of its partnership. The new removable Ionex battery will be lighter in weight, waterproof and easy to swap and take approximately an hour to charge completely and will provide the upgraded Flow with a fixed reserve battery on board, which will constantly be kept fully charged by the removable battery. As a result, the riders can continue riding for up to 20 km without the help from the removable battery.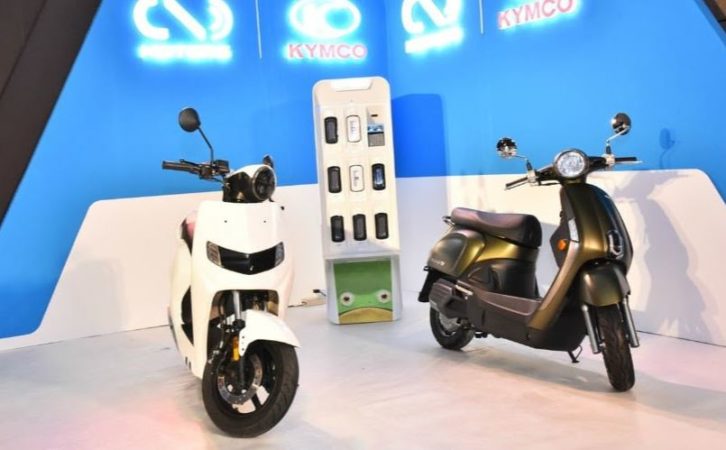 Twenty Two Motors CEO & co-founder Parveen Kharb said, "With Ionex, the Flow scooter will be able to eradicate range anxiety from electric two-wheeler users. And eventually, there will be more Kymco products making their way to India under Twenty Two Kymco brand."
Audi "e-Tron"
E-Tron is the first all-electric car by the German auto giant and will debut in India next year. The car has a range of 400 km and takes about 30 mins to charge 80 percent of the battery. E-Tron will be imported to India and will hence come with a hefty price tag. However, with its functionality as a green vehicle with 0 emissions, the car will pique the interest of high-end buyers in the market.
The E-Tron, whose anticipated range in the U.S. is expected to be about 248 miles per charge, offers an opportunity for a fresh start at Audi if the model proves popular with customers. While the E-Tron is largely based on standalone technology, VW is pushing for deeper cooperation with sister brand Porsche, especially in the area of electric-car development, to share costs.
(Visited 373 times, 1 visits today)