Electric Truck Startup Rivian Gets $700 Million from Amazon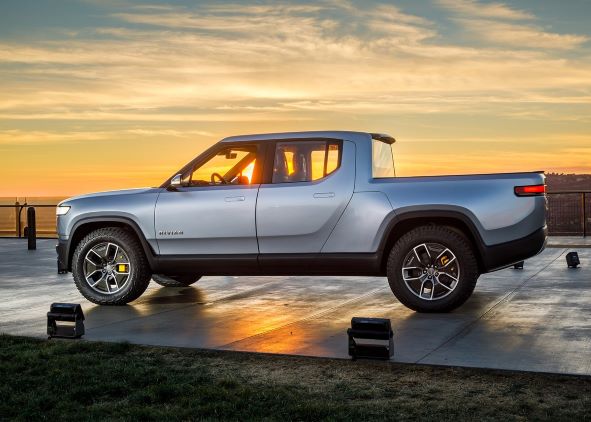 Maybe Rivian could be ordered on Prime?
With Tesla still to come up with its own electric pickups , US-based Electric truck start-up and potential Tesla rival Rivian announced a $700 million investment round led by Amazon
Speculation  doing the rounds in the electric vehicle segment about the interest electric startup Rivian has generated can finally be put to rest. Rivian has announced that the online retailer and tech giant Amazon has led an investment round of $700 million, driving the value of the Michigan-based company over a billion dollars and elevating it to unicorn status.
"I am excited about the announcement of Amazon's investment in Rivian and to have them on this journey with us. This is a major milestone and was possible because of the outstanding efforts of our team. I am proud to be working with such an amazing group of people." said R.J. Scaringe, founder and CEO of Rivian.
Though details still remain scarce, Rivian is expected to remain an independent company and the investment round, which is Rivian's largest to date, will continue, including participation from existing shareholders, presumably ALJ and Sumitomo.
On the other hand, the Bezos led-Amazon investment makes sense as it would be utilizing Rivian's EV platform to bolster its logistics needs; i.e., act as the base for a battery-powered fleet of vans to facilitate "last mile" deliveries. In addition, the move helps elevate Amazon into a player in the transitioning auto ecosystem, a front they have been quiet on until now.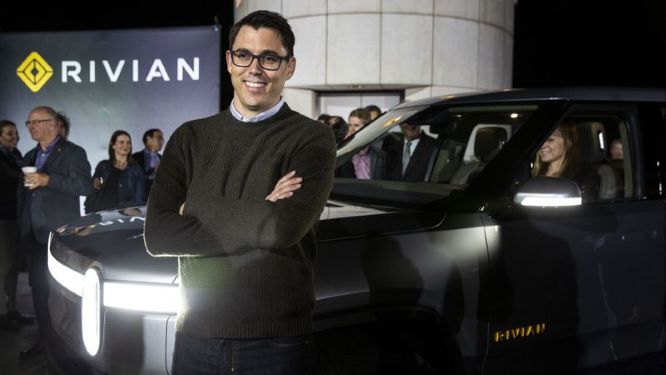 "We're inspired by Rivian's vision for the future of electric transportation," said Jeff Wilke, Amazon CEO Worldwide Consumer. "R.J. has built an impressive organization, with a product portfolio and technology to match. We're thrilled to invest in such an innovative company."
The potential Tesla rival late last year unveiled an electric pickup truck and an electric sport utility vehicle at an auto show in Los Angeles. The vehicles were to be manufactured at the startup's plant in Illinois, with deliveries to customers expected to begin late in 2020.
Earlier this month Amazon made investments in Aurora, the buzzy startup founded by early pioneers of self-driving car technology who led programs at Google, Tesla and Uber, and raised more than $530 million in a Series B round. These two moves hint that online retailer may be looking at newer business avenues to solve existing issues as well as help diversify product portfolio across upcoming segments.
(Visited 348 times, 1 visits today)