Hydropower Construction: A Huge Risk for Himachal Pradesh
An NGO called Himdhara in its report highlights the risk and environmental hazards hydropower is posing in the state of Himachal Pradesh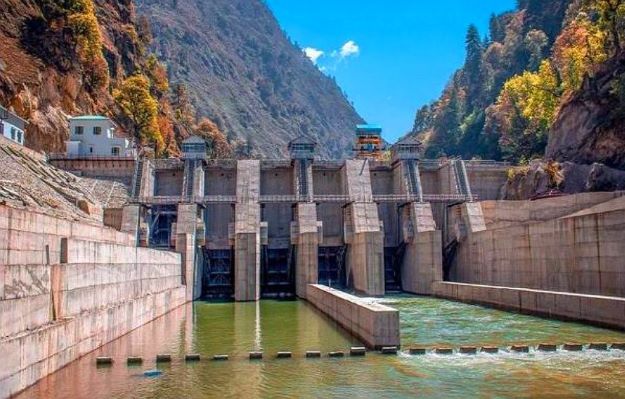 Highlighting the devastation and many risks which are associated with hydropower construction, especially in the ecologically fragile Himalayan regions like Himachal Pradesh, Himdhara Collective has released a report called 'The Hidden Cost of Hydropower'.
Himdhara Collective, an NGO based in Himachal Pradesh, for the last decade has been tracking and documenting the impacts of construction of for run-of-the-river (ROR) hydropower projects in the State which is the highest producer of hydropower in the country today making more than 10,500 MW electricity.
Himachal Pradesh has been a torchbearer for hydel power. It currently has 27 operational projects above 25 MW capacity each, totalling 9,755 MW. Eight more, totalling 1,855 MW, are under construction and 18 (5,218 MW) are in various stages of planning, Himdhara pointed out.
The report is a compilation of some primary and secondary pieces of evidence, of the impacts triggered by the construction of tunnels and other underground components for hydropower projects in the state. "The purpose of the document is to provide evidence to establish that there are severe risks and hazards associated with hydropower construction, especially in Himalayan regions like Himachal Pradesh," says the report.
The report highlights four major impacts of this kind of construction:
Geological impacts – triggering of landslides/slope failures leading to damage of roads, farms houses
Hydrogeological impacts – drying of springs and underground water sources
Muck Dumping – along rivers leading to increasing siltation, in forests and pastures
Safety negligence leading to accidents
The political class in Himachal and Uttarakhand have been batting for ROR projects for years. The report makes scathing remarks and blames "failure of policy, coupled with the absence of functional regulation and governance institutions".
It blames the Central Water Commission and the Central Electricity Authority for overlooking "hazard vulnerability and safety aspects". Despite being aware that geological challenges and surprises reportedly delay projects, the CEA "has not fed (this) into planning".
The report pulled up the Expert Appraisal Committee of the Union Ministry of Environment, Forests and Climate Change for "hardly ever" deliberating on environmental hazards and disaster-vulnerability of such projects. Little heed is paid even when issues are repeatedly raised by environmental researchers, activists and community representatives, the report alleged.
The report adds that this has been despite CAG Audit Report revealed that of 196 projects studied, 32 % of the cases had procedural violations in following the norms for environmental impact assessment (EIA) studies.
It blamed the state Pollution Control Board for not monitoring violations. Unless a central law makes states responsible for the safety of dams, authorities and regulation will continue to be weak, it added.
On top of that, about 40 hydel projects were decided to be bailed out of bad loans worth Rs 16,000 crore in 2016-17. It was an opportunity to review policy and viability. A report by the Parliamentary Standing Committee on Energy, tabled in 2018, however "fails to look into the challenges faced by this sector," according to the report. While only projects up to 25 MW capacity were considered eligible for financial assistance and loans at lower interest rates, the committee proposed to recognize projects with a capacity above 25 MW as renewable sources.
The report echoes with various studies and reports that have been trying to educate governments and authorities about the dangers of large hydro electric projects. While the country is moving ahead with other sources of Renewable energy like solar and wind, huge constructions like that of dams should be now avoided. The cost of these mega structures are usually borne by affected people or are transferred to the public exchequer, in cases of unwelcome surprises. Costs that producers have been forced to bear have led to financial losses, bad loans and cumulatively a slump in many Himalayan states too.
To read more click here
(Visited 1,532 times, 1 visits today)