Amazon Launches 2 Initiatives To Invest in Solar power & Recycling
Following the footsteps of technology giants like Apple and Facebook, online giant Amazon has finally decided to do more to offset its carbon impact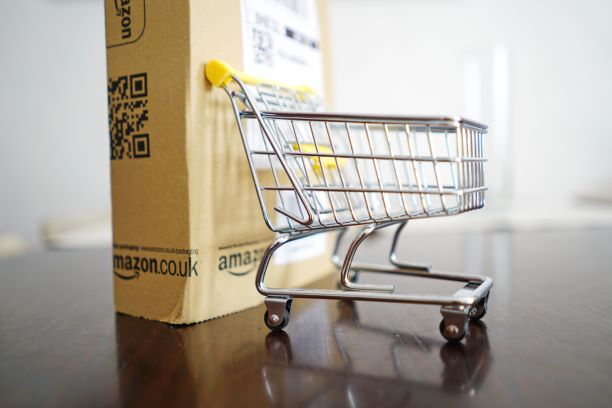 Bringing two initiatives in front, Amazon is investing in solar power and recycling programs. The first is a $10 million investment in the Closed Loop Fund, an effort to pool corporate resources to help the US improve its municipal recycling programs. The other is a solar energy project in the United Kingdom that will see Amazon install 20 megawatts worth of solar panels to help power fulfillment centers across the region. Amazon also signed a deal saying it will purchase enough green energy certificates to ensure 100 percent of all buildings in the UK are offset by renewable sources like solar and wind.  Interestingly, IKEA, another global retailing giant, is way ahead of Amazon on its green initiatives, with a target of being 100% renewable powered worldwide, and well on its way to be there by 2020.
With the closed loop fund, Amazon, wants to contribute to the financing of the recycling infrastructures of the North American cities, which is home to its largest retail sector. Amazon ships large amount of cardboard across the globe, every day. Citing that half of the Americans do not have access to curbside recycling pickup, it wants to recycle countless tonnes of reusable material which inevitably ends up in landfills.
This investment will help build the local capabilities needed to make it easier for our customers and their communities to recycle and to increase the amount of material recycled across the country," Dave Clark, Amazon's senior vice president of Worldwide Operations, said in a statement. "We are investing in Closed Loop Fund's work because we think everyone should have access to easy, convenient curbside recycling. The more we are all able to recycle, the more we can reduce our collective energy, carbon, and water footprint."
In London, where lies its European Fulfilment hub for getting packages delivered all across UK, Amazon will deploy solar rooftop panel systems in the course of 18 Months. Amazon says this will generate electricity equivalent to 4,500 UK homes and reduce carbon footprint by 6,000 metric tonnes of CO2 per year.
Though these mark a good start, these initiatives seem puny given the sheer size of the enterprise. The efforts lag behind initiatives like Apple, Google and recently Facebook. A problem big business at large, which seems to be doing remarkably little, and getting away with it, despite biggest the biggest contributor to global emissions.
Facebook has pledged to go 100% renewable by 2020, and another tech giant Microsoft has been carbon neutral after its pledge since 2012. Other consumer durable companies like Samsung and Sony have also joined Initiatives like RE100 which pledges 100% use of Renewable energy for its members operation. Though one glitch remains in them, they do not decide on the timeline on the energy transition. Ending up being nothing ore than platforms to look good, or signal good intentions, while doing everything at their own pace or when its profitable to do so.
For Amazon, the move seems to have followed  after Greenpeace criticised Amazon for lack of publicly available data of its energy use. Outside of its adoption of solar powered data centers and support for eco-friendly government policies, it hasn't made public commitments to lessen the environmental impact of its products.
With this mind, Amazon has placed these initiatives particularly around the Frustration-Free Packaging program that incentivizes retailers to reduce the amount of unnecessary cardboard and plastic that goes into product packaging, which also allows Amazon to ship more products in a single box. The company says the program has "eliminated 244,000 tons of packaging material to date" and slimmed down the number of shipping boxes mailed out by 500 million units.
Amazon has a complex system of shipping, logistics and retail, which is a bigger obstacle ahead of its quest to become 100 carbon neutral like Microsoft. If these programs take off successfully, Amazon will have to launch similar projects in other parts of the world, if it has plans to reach 100% carbon neutral status.
(Visited 184 times, 1 visits today)