Airbus, Air BP Take 'Baby Steps' Towards Greener Aviation
European Airplane maker Airbus and Air BP, the specialized aviation division of BP has taken baby steps in their efforts to reduce aviation's carbon footprint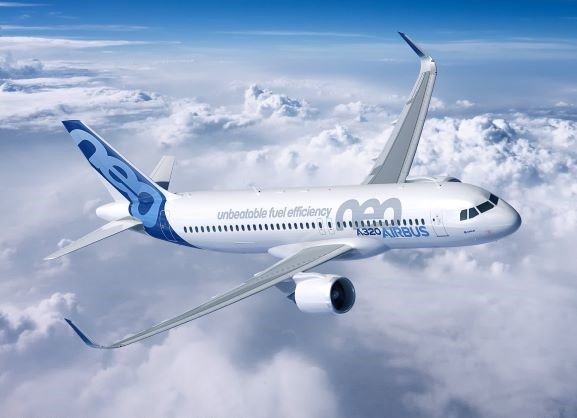 Going Electric
The world's second largest aerospace and defense company Airbus has made big plans to reduce carbon emissions. According to international agencies, Airbus SE is considering to bring the world's first hybrid-electric airliner to market. The move is designed to replace its bread and butter A320Neo narrowbody in the next 15 years.
According to reports, European planemaker has been working on 'revolutionary' propulsion system which will be ready for roll out on an all-new single-aisle jet around 2035. While the company has been public about its interest in hybrid engines, it is not far to say that Airbus is now willing to consider powering its most important aircraft with the technology. Airbus reportedly would start with a smaller single-aisle and work its way up to a size comparable to the A321neo, which seats as many 240 people.
Airbus's A320 family, since 1980s has been competing against Boeing's then-market leading 737. However, now it is studying using redesigned wings, more composite materials, and tweaks to current engine architectures with higher bypass ratios to get to the 20% boost to fuel efficiency needed to justify an all-new aircraft. A320Neo has been earmarked as viable for production from 2030.
Airbus which has targeted reducing CO2 emissions by 75% by 2050, is optimistic that airlines would be prepared to wait for the step-change in efficiency that hybrid technology will bring, though it is a few years away.
Airbus has been working with Rolls-Royce Holdings Plc and Siemens AG on developing a hybrid engine. But Hybrid comes with its own share of challenges such as limited range and capacity.
Air BP 'Perfect Flight'
A flight on 16 May, across Sweden was dubbed the 'Perfect Flight' for the way it combined the latest in aircraft efficiency and the use of sustainable fuel to cut emissions by almost a half.
Air BP which supplied the fuel for a plane trip across Sweden, joined forces with fuel producer Neste, Swedish Braathens Regional Airways and aircraft manufacturer ATR  to deliver the 'perfect flight' from Halmstad to Stockholm.
The flight achieved nearly half the emissions of regular journeys by keeping every element in the flight management process optimized to keep carbon emissions to a minimum. That included:
Using fuel derived from non-palm renewable and sustainable raw materials, which will produce 80% fewer emissions over its life-cycle compared with conventional jet fuel.
Flying the ATR 72-600 aircraft that ATR says produces 40% fewer carbon emissions per trip compared with regional jets, saving 4,000 tonnes of carbon emissions per aircraft per year.
Incorporating efficient flight-planning techniques for mapping the straightest route, the way the pilot flew the plane, and even the length of the taxi at the airport.
"We are proud to have been the supplier of sustainable aviation fuel for this unique flight. We will continue to look for ways to reduce emissions in our own operations and for our customers," said Tom Parsons, Air BP commercial development manager for low carbon.
All these elements combined to successfully reduce emissions by 46% compared to the regular flights on this route.
The global aviation industry produces around 2% of all human-induced carbon dioxide (CO2) emissions. Aviation is responsible for 12% of CO2 emissions from all transports sources. In light of rising consumer awareness, International aviation body IATA has put in place a set of ambitious targets to mitigate CO2 emissions from air transport. It wants an average improvement in fuel efficiency of 1.5% per year from 2009 to 2020. A cap on net aviation CO2 emissions from 2020 (carbon-neutral growth) and a reduction in net aviation CO2 emissions of 50% by 2050, relative to 2005 levels.
With the electrification of commercial aircraft still some time away, advances in aircraft efficiency and the use of sustainable aviation fuel are likely to play a significant role in supporting the aviation industry take baby steps in meeting its ambitious targets of reducing carbon emissions to half 2005 levels by 2050.
Picture credit: Airbus, AirBP
(Visited 291 times, 1 visits today)